In a tragic incident on Saturday night six pachyderms including a baby and a pregnant one were mowed down by Guwahati Naharlagun Express at Balipara in Sonitpur district of Assam. The tragic incident once again brought to fore the rapid shrinkage of forest cover in the state forcing the wild elephants to frequent human habitats.
It may be mentioned that the state government has handed over around two thousand bighas of land to Patanjali ignoring the fact that parts of those forest land fall in elephant corridors.
Rapid shrinkage of forest covers, mega projects falling in elephant habitat, rising frustrations and fears in the minds of people, particularly those living in villages, due to loss of property and lives have led to man-elephant conflicts in the state of Assam. The phenomenon is not new. But numbers of such incidents are gradually increasing.
Assam has the highest number of wild elephants in India. The numbers have gone up from 5,246 in 2002 to 5,620 in 2011. One third of the state area is under forests. It is estimated that wild elephants have killed 785 people in the state between 2006 and 2016. Between 2001 and 2014 a total of 225 pachyderms fell victim to speeding trains, poaching, electrocution etc.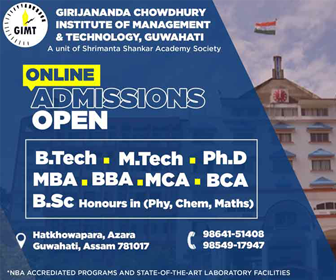 In Tinsukia district, herds of wild elephants emerging out of various reserve forests falling within the upper Dehing reserve forest West and East block under Digboi forest division have been creating havoc in several areas destroying the harvest.
The worst affected areas include the Balijan-Borjan agrarian belt, Lakhipather forest village, AOD residential areas within the township adjacent to Shillong road bound by thick vegetation cover on three sides. The herds of elephants in quest of fodder frequent the residential areas and roads sometimes posing threats to the pedestrians leading to traffic disruption on Digboi-Margherita and Digboi-Pengaree, Digboi-Makum Roads. British built AOD bungalows in the isolated hill tops at Shillong road are no exception.
However, the forest personnel and the members of the local NGOs namely the Evergreen Foundation and Green Buds Society and animal lovers are making all out efforts day in and day out to avert any incident involving man-elephant conflict being witnessed recently at various locations under Digboi forest division.