Along with the rest of the country, and Muslims across the globe, the holy Shab-e-Barat, known as the night of fortune, was observed on Tuesday night across various places of Kalaigaon, Tangla and Panery in Udalguri district of Assam with religious fervour and devotion.
Muslim devotees thronged in large numbers and spent the night at mosques and homes offering prayers, reciting from the holy Quran and seeking blessings of Allah for long life, peace, progress and happiness for themselves, their families, relatives and friends.
Muslims believe that on this night, Almighty Allah decides the fate of all human beings fixing their 'rizq' (livelihood) for the next year.
Many families prepared traditional foods like rice bread and halua (a kind of dessert made usually from semolina, carrot, chickpea or papaya).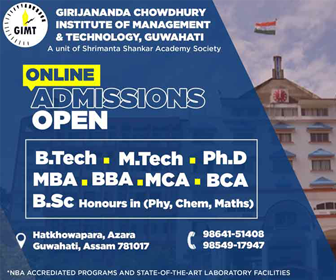 Shab-e-Barat, the night of deliverance, falls on the 15th day of the Islamic month of Shaban.
Muslims pray in preparation for Ramzan, the holy month of fasting, and seek forgiveness of their sins.
The devotees also visited the graves of their loved ones at night and prayed for their eternal peace.
Special prayers and sermons were witnessed at Tangla Bara Masjid and Jame Masjid, Banseria of Tangla.