The Darrang Police on Thursday afternoon detained a group of 34 motorcycle riders along with their motorcycles on their way to Guwahati from Jonai in Dhemaji district to participate in the 'Sankalpa Yatra' on Friday at Guwahati in protest against the introduction of Citizenship (Amendment) Bill 2016.
The motorcycle riders spending the previous night at Mangaldai had proceeded towards Guwahati on Thursday via Duni-Salmara connecting road in the western-most part of Darrang along with two mini passenger vehicles fitted with loud speakers for slogans in their support.
Subsequently, police from the local Burha Police Outpost detained all the 34 motorcycle riders along with their vehicles on charges of violation of the prevailing prohibitory order under CrPC 144 at around 3-30 pm in presence of Additional Deputy Commissioner Bidyut Bikash Bhagawati.
Those who were detained by police included BedantaLaskar of Krishak Mukti Sangram Samiti, Dulal Barua of All Assam Tai Ahom Students Union, Bhabesh Kakati of Central Committee of Asom Jatiyotabadi Yuba Chatra Parishad (AJYCP) and Himadri Kumar Sarma of Mangaldai Town Committee of AJYCP, the Superintendent of Police, Darrang, Sreejith T., who had been camping in that area since noon, informed it.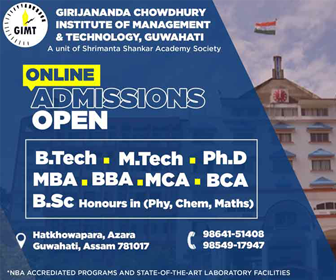 Meanwhile, at around 7-30 pm, all the motorcyclists have been freed from the police outpost without their vehicles.
Talking to Northeast Now over the telephone, the SP, Sreejith T., confirmed the release of the detained youths and seizure of their motorcycles besides two passenger vehicles plying with the loud speaker system.
"All the youths coming from Dhemaji have been sent back to their home district while 8 others have been allowed to move towards Guwahati. Motorcycles of the local owners have been released but 17 motorcycles from Dhemaji in addition to two mini passenger vans have been seized," added.