Along with Assam, the Assamese people residing in London also celebrated the first day of Rongali Bihu, the last day of Chot month of the Assamese calendar with a day-long programme in London on Saturday with tradition fervour.
The programme was organized by the London Bihu Committee in order to provide the people from Assam but living in London, far away from their homeland, a platform to celebrate the Rongali Bihu which is the biggest festival of the Assamese people to keep in touch with the Assamese tradition.
In the invitation letter posted by the London Bihu Committee at their website – londonbihu.com – Dr. A.C. Baruah, President of the London Bihu Committee stated, "On behalf of the London Bihu Committee, I would like to invite you, your friends and family to join us in celebrating this year's Rongali Bihu."
He also stated, "We look forward to welcoming you on the day and be a part of the fun filled celebrations with festive spirit and fervour."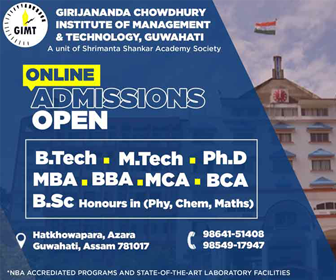 Jeng Bihu and different forms of Bihu dance and songs were performed by artistes in the programme.
On Saturday, the Assamese people celebrated Goru Bihu, the first day of Rongali Bihu or Bohag Bihu marking the beginning of the Assamese New Year.