In India around 1.5 lakh people loses their lives and five lakhs people have to be crippled for life in road accidents every year and in Assam alone around 2,000 to 2,500 people die in road accidents.
This information was shared by Gautam Das, District Transport Officer (DTO) of Barpeta during the inaugural programme of the road safety week at Pathsala on Monday.
Also read: Barpeta gets ready to celebrate 29th National Road Safety Week
The Barpeta district level week long 29th road safety week was kicked off by Thaneswar Malakar, Deputy Commissioner of Barpeta on Monday at Pathsala Higher Secondary School  playground.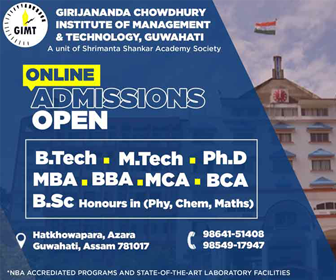 The 29th National Road Safety week in Barpeta District will be celebrated from Monday to April 30 with various programmes.
The slogan of the observance this year is 'Sadak suraksha-Jeevan Raksha'.
Barpeta District Path Suraksha Samiti formed in this regard with Deputy Commissioner of Barpeta, Thaneswar Malakar as chairman, Violet Barua, Superintendent of Police, Barpeta  and Gautam Baruah as member secretary in order to generate mass awareness among the people.
The observance is being held under the direction of Ministry of Surface Transport, Government of India and State Transport Department.
In the morning, a cleanliness drive was done by VRDS, an NGO followed by lighting of lamp by Pabindra Deka, MLA Patahcarkuchi LAC.
Pabindra Deka in his speech expressed concern over the rising incidents of accident in the State.
Deputy Commissioner Thaneswar Malakar in his speech emphasized on certain measures to combat the dangerous menace of road accidents.
Violet Borah, in her speech urged the bikers to always wear helmets while driving two-wheelers.