The road connecting the lone fertilizer industry of the Northeast India – Brahmaputra Valley Fertilizer Corporation Limited (BVFCL) – in Namrup under Dibrugarh district has turned to be a deathtrap for the people of Namrup.
Workers' bodies demand to set up fourth plant in Brahamaputra Fertilizer Corporation
According to locals, though this is a PWD road, no department official has made a visit to see the condition of the road. Locals said, "This road is under the PWD, but no PWD official has come to observe the road here."
The locals also claimed, "Due to the dilapidated condition of the road which is filled with potholes, many accidents have occurred in this road. During the time of monsoon, this road is filled with rain water like pond with depths of 1.5 ft to 2 ft."
Locals also informed that the condition of the road has not improved for the last few years.
On the other hand, on rainy days, the students of the BVFCL Model Higher Secondary School, who also use this road, suffer a lot.
It is to be noted that through this road, the urea, which is produced in BVFCL, is supplied to various parts of India. The employees of this industry also use this road to attend their office.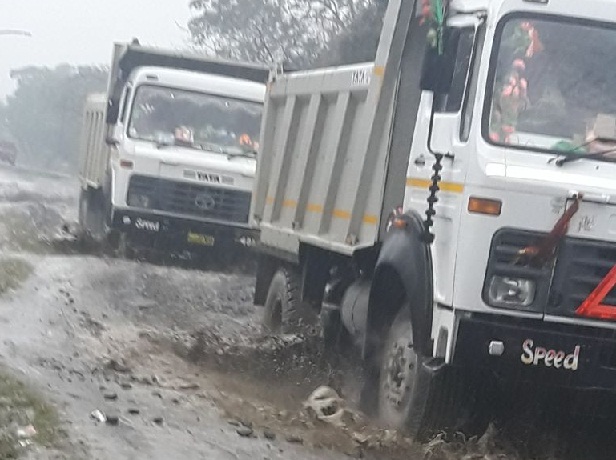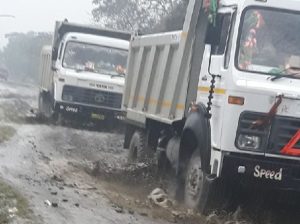 Some residents of the area also said apart from the
PWD
, BVFCL and stone industries have also responsibility as they also earn huge revenue using this road. The road can get a proper shape if all including the PWD, BVFCL and the stone industries come forward to repair the road.
The locals also appeal to the local MLA and Assam Chief Minister Sarbanada Sonowal, whose home district is Dibrugarh, to do the needful so that the road is repaired and the people of the area get relief from the nightmare.