Union Home Minister Rajnath Singh on Thursday lavished high praise on the improved law & order situation in Assam and timely interventions of Assam Government to neutralize insurgency in the state.
Addressing the inaugural function of the historic Barechohoria Bhaona at Jamugurihat in Sonitpur district on Thursday, the Union Minister said this.
"Peaceful environment prevails in Assam due to improved law and order. Violence hinders peace and progress and everybody must unequivocally stand against this social menace. There is no recent insurgency related incident taking place in Assam which indicates the efficacy of the timely and proactive interventions of the central and state governments to neutralize insurgency. We will have to put united efforts to take the state and the country in the path of peace and progress", the Union Home Minister asserted.
Rajnath Singh further advocated coordinated efforts to take Barechohoria Bhaona to an international stage by astutely utilizing the historic connection that Assam shares with the South East Asia. He underlined the central government's resolve to deepen the ties with the ASEAN and emphasized that it must not be limited to political dialogue and economic endeavours alone. "Culture is an important component in our bonding with the South East Asian countries and this potential should be tapped to promote Barechohoria Bhaona and thereby taking it to a global level", the Union Minister opined.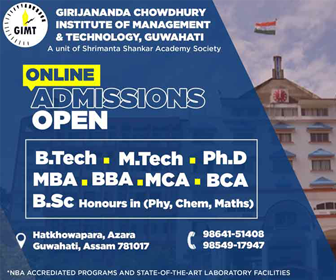 Highlighting the contributions of legendary artist Dr Bhupen Hazarika in popularizing Assamese culture in the world stage, Singh also mentioned about the role Rupkonwar Jyoti Prasad Agarwalla and Bishnu Prasad Rabha played in enriching the Assamese culture. He also recalled the contributions of Sonit Konwar Gajen Baruah in popularizing the Barechahoria Bhaona, especially his initiatives to take it beyond the frontiers of Assam. The Union Minister also urged the new generation to strengthen their cultural ethos and take active part in nourishing it further.
State Handloom & Textiles Minister Ranjit Dutta, MP Ram Prasad Sarma, MLAs Padma Hazarika, Ganesh Limbu and host of other dignitaries were present at the inaugural function.