At a time when several organisations in Assam are up in arms against the controversial Citizenship (Amendment) Bill 2016, BJP legislator from Hojai Shiladitya Dev on Monday criticized those organisations for "working on the behest of Muslim fundamentalists."
A statement which can further aggravate the situation, Dev said that the Citizenship (Amendment) Bill 2016 would only safeguard and protect the Hindus.
"People who are opposing the Bill is supporting the Muslims…they (organisations against the Bill) want to make Assam a Muslim state," Shiladitya said.
Addressing a press conference in New Delhi, Shiladitya said that no Hindu from Bangladesh had entered Assam after 1971. "People who have entered after 1971 were either settled in West Bengal or Tripura…because of Assam agitation nobody dared to enter into Assam," he said.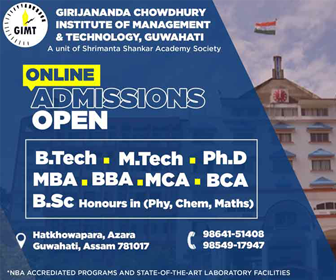 He said that the entire India-Bangladesh borders cover 4096 kms, "out of which only 263 kms covered Assam. And there is minimum chance of Hindu people entering Assam through Karimganj, Dhubri and Goalpara," he said.
Shiladitya also criticized the previous Congress government for encouraging Muslims for political mileage. "I appeal to all section of the society to support the Citizenship Bill. This Bill can only safeguard the Hindus," he said.