The All Assam Nurses' Association (AANA) on Sunday said they will hold strike on March 27-28 against their various demands.
The association has alleged discrimination in the proposed salaries of General nursing midwifery (GNM) staff in the state in the pay revision report of the Seventh Pay Commission.
Under All Assam Nurses' Association the GNM staff nurses will boycott their services on these two days across the state.
Talking to Northeast Now, Junu Chutia Dihingia, General Secretary of AANA said the present structure of the revision as published by the pay commission under which salary of Rs 8,700 has been proposed for BSc nursing degree holders whereas the GNM nurses are getting Rs 6,800 grade pay which is less compared to the central pay which is Rs 9,300.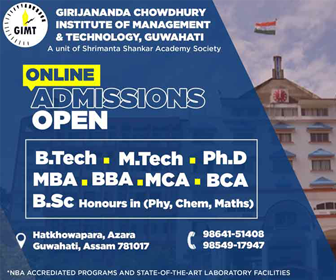 We have been appointed and serving as staff nurses and so far we have been drawing salaries as staff nurses too. So, there cannot be any discrimination on the merit of degree when both BSc and GNM degree holders are serving as staff nurses,".
She said the government has changed the GNM staff nurses designation to GNM nurse.
"From the beginning our designation has been GNN staff nurse but suddenly government withdrew our designation and changed it to GNN nurse which had created a strong resentment among the GNM staff nurses. We demand the government to change the decision," Dihingia added.
There are a total of 12,000 GNM parent staff nurses in the state and approx 3,000 casual GNM nurses.
According to the association, without any reason how could the government change their designation into GNM nurse. "We are exploited because after getting a degree in GNM nursing and doing our job properly government is looking is neglecting us. During the night some GNM staff works at the periphery medical without any security. Despite several pleas the government is giving us a step motherly treatment," the association alleged.