A biker without a helmet will not be allowed to buy fuel from any petrol pump in Bajali.
Concerned with the rising graph of two-wheeler accidents in the town, sub-divisional magistrate of Bajali has directed all the oil depots in Bajali subdivision not to sell fuel to riders without helmets.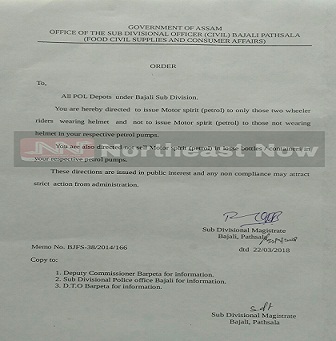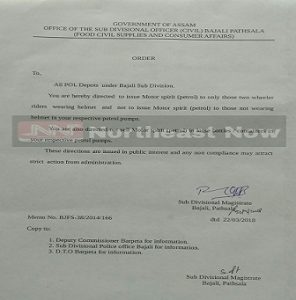 The administration has further directed the fuel depot owners not to sell 'motor spirit' to those who bring containers or bottles.
The administration has asked the oil depots to strictly follow the order, failure of which will incur stringent measures.
The administration has taken this initiative to make the people aware of the traffic rules and regulation and safety measures.