Zilla Parishad, the district level highest body of the three tier Panchyat Raj system in Darrang will be formed with the newly elected members on Friday next.
Ghanashyam Dass, deputy commissioner of the district will preside over the first meeting of the new elected body to be continued for a tenure of next five years.
The meeting will also elect its president and vice president for this term. The post of president has already been declared free from any reservation while the post of vice president has been reserved for general women.
Kalpana Deka, additional deputy commissioner, in charge of decentralized planning has informed this to this reporter.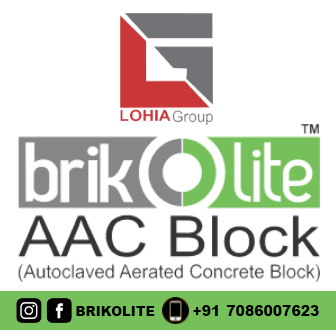 Meanwhile, the equation of constituting the Zila Parishad by any political party has become very much critical as no political party could win minimum of eight seats to claim for the post of president of its own.
It may be mentioned here that in the fourteen member panchayat body the ruling BJP has got maximum of six members followed by Congress with five and AIUDF with two. The remaining one member has been elected as an independent candidate.
On the other hand, ruling BJP has shared equal number of two anchalik panchayat with the opposition Congress and the AIUDF in the newly constituted AP bodies of Darrang district. Out of the six AP bodies that have been constituted on Tuesday, BJP has captured the Paschim Mangaldai AP under Mangaldai LAC and the lone Sipajhar AP under Sipajhar LAC.
In Paschim Mangaldai, Binapani Kalita of the ruling party has been unanimously selected as the president while in Sipajhar, Dipali Baruah has become the president.
Similarly Manoj Kr Nath and Monalisa Das have been selected in the posts of vice president for Paschim Mangaldai and Sipajhar AP respectively .
On the other hand, Congress AP member Anjuwara Begum has become president in Pub Mangaldai AP under Mangladai LAC where as Wazed Ali of the party got elected for the post of president in Dalgaon-Sailamari AP under Dalgaon LAC. In these two APs, both the posts of vice presidents have also been captured by the Congress.
In the two remaining APs, elected AP members from AIUDF have captured both posts of the president. Jainuddin Ahmed has been elected as the president in Besimari AP under Dalgaon LAC while Mayuri Khatun has become the president in Kalaigaon AP under Kalaigaon LAC.
Surprisingly in the religious minority dominated Besimari AP, Kanika Biswas of the saffron party has been elected as the vice president where as in case of Kalaigaon AP, the seat of vice president has gone to Congress AP member Ajufa Khatun.
Along with the constitution of all the six APs of the district altogether seventy five gaon panchayat (GP)s of the district have also been formed on the same day with the election of a new vice president for each GP.