Like previous years, the 29th Road Safety Week will be observed in Assam along with the rest of the country from April 23 to 30, 2018.
The theme of this year's Road Safety Week is 'Sadak Suraksha- Jeevan Raksha'.
It may be mentioned that about 1.5 Lakh persons lose their lives every year in the country due to road accidents.
As such the Central and the State Governments have been implementing various measures to make the roads safer.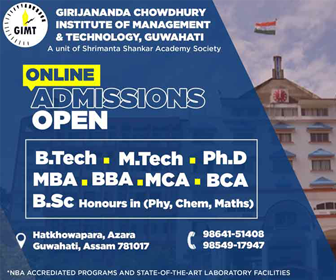 There is a need for the society at large to take cognizance of the issue and to join hands to make road safety a social movement.
To give all the stakeholders an opportunity to take part in concerted action for the cause, 'Road Safety Week' is being observed throughout the country every year in order to highlight and emphasize the need for safe roads and alert driving.
During the week-long observance, all concerned agencies like Police, Health, Education, PWD, etc and other field agencies like Transport Authorities, District Authorities, and voluntary organizations will be involved in the drive for safety on roads.
This was informed in an official press release.