The National Integration Tour organized by Dao Division was flagged on Sunday at Naharkatia. Altogether 27 students and two teachers from districts of Dibrugarh, Cheraideo and Longding (Arunachal Pradesh) participated in the tour.
The tour was organized with the aim of giving exposure to students about varied cultures of India.  The students were selected through a series of tests and interviews from 14 schools in Dibrugarh, Charaideo and Longding district of Assam and Arunachal Pradesh.
During the tour, the children visited various historical places around Delhi, Agra and Jaipur including Taj Mahal, Agra Fort, Jaipur palace, Rashtrapathi Bhawan and Parliament. The visit to the Rashtrapathi Bhavan and  meeting the President of India, Ramnath Kovind was the high point of the tour. Besides, these students also got a chance to meet the Chief of Army Staff, General Bipin Rawat.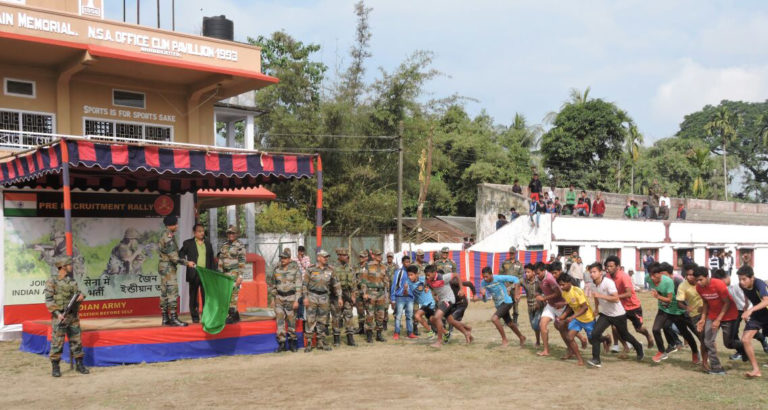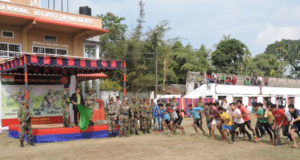 In the flagging ceremony, students were received warmly by the people at the Naharkatia Stadium. "We travelled to the North India for the first time and have never seen the other side of country. Meeting the President of India and Army Chief was like a dream come true" said Shakthi Nag, a student from Borahat HS School, who participated in the tour.
Wangshu dance was performed at the event. The ceremony also included medical camp and a pre-recruitment rally in which more than 500 students took part. A mini trade fair showcased rich heritage of the region in the form of handicrafts and Assamese handwoven work. A weapons display was also in the ceremony.
Many senior military officials and civil dignitaries including Naharkatia MLA Naren Sonowal were present.