The Supreme Court of India finally quashed a 157-year old colonial penal provision criminalizing homosexuality. We saw LGBT community in the entire Northeast celebrating this verdict. They are so happy and joyous! It is indeed a great moment for the community.
This reminds me to a past incident. We had some important works in the office. So we were staying late. A young lady colleague of mine, though completed her part of the job and could have left for the day, stayed back giving us company. I asked her twice to go home. But she decided to stay back.
By the time we called it a day, it was late in the evening. Already her father had called her twice! My colleague and I went to drop her home in my car. While reaching her home, we found her father in an extremely agitated mood. He was furious with her for the late arrival and didn't spare us too.
It was a very unpleasant and embarrassing situation. Somehow my colleague and I left their place after sometime. I was staying alone at the other end of the metropolis. I drove fast. After reaching home, I cooked a simple dinner, had it and went to bed thinking about the unpleasant incident.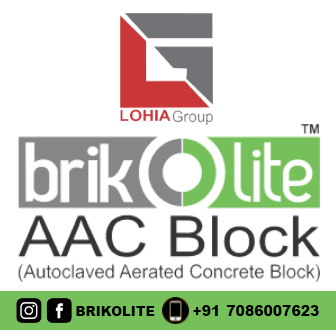 At the dead of night somebody was knocking at the window of my bedroom and shouting "Sir open the door!" Was it a dream or what? The knocking continued and became louder. No, it was not a dream! I woke up.  My god! The girl, my colleague, who I dropped home in the evening, was back and knocking on the window.  I immediately opened the door and saw her in a disheveled state wearing the same morning dress.
It was summer season. I had gone to sleep only with my short on. She said, "Sir, please put on a shirt and come with me. You have to drop me somewhere." I was in a shock. I dutifully obeyed her and put on a formal dress. She said, "Please lock the house and come with me." I did that and next moment we were on the street.
The street was empty except the pariah dogs barking near and far. I asked her, "What happened and where are we going?" After you left, my daddy became wild and at one point of time with a knife in his hand he rushed towards me. While my stepmother stopped him, I ran away from home. I came to your place in a shared taxi with a few labourers. Now I don't know where I shall go. Let us fetch a taxi first."
I had my car, but it was in the garage and the key of the garage was with the landlady. So there was no question of waking up the landlady at that unearthly hours. Yes, we saw a taxi. The diver was sleeping inside. We waked him up. She asked the taxi driver to take us to Red Cross Road and then said, "I have a friend there. He lives in a one-room accommodation. He is a gay.  Most of the time he lives alone and occasionally with his partner. If his partner is not there today, I can stay with him for the night."
I didn't say anything. When we reached Red Cross Road, she got down from the taxi and told me, "You wait in the taxi here and let me go and see if he is there alone. If he is there I shall wave at you and you can leave." After sometime, she waved at me and I returned home in a state of daze. Next day in the morning, she telephoned me to say that her gay friend asked her to sleep on his bed and he slept on the floor.
This narrates the virtue and behaviour of a gay man sometime in the early years of this century in a metropolis. Remember the young girl felt safe in the company of a gay man.  How have the people in general reacted to the Supreme Court judgment? I must say that   they haven't appreciated the judgment because their sexual orientation is different from the LGBT community. You can make it out from their comments.
Since the passing of the Supreme Court judgment, there have been so many snide comments on the community in the social media. This discrimination is there in their subconscious minds. The political activists, the leftists and secularists are also no exception here barring a few. Just observe the following conversation.
Do you support the rights of the religious minorities in India?
Yes, of course, why not!
What about the rights of the Adivasis and other marginalized communities?
Why? It goes without saying! They have equal rights with us. It is guaranteed in our constitution.
What about the rights of the homosexuals and others belonging to LGBT community? Why do you ask me such embarrassing question? I find them very odd and unnatural.
It is grossly erroneous to judge the notion of individual liberty and democracy only in political or religious terms. The test of individual liberty and democracy is best judged from the behavior of a person- be it personal or social. We all know that sex is as vital as hunger. Just because the sexual orientation of the LGBT community is different from the heterosexuals that does not mean we can deride the community.
So far sex is concerned the social conditioning is so deep in our society that even some members of the LGBT community call it a curse. They find it difficult to accept and admit their own sexual identity. It is no wonder that it took so long to legalize it. It also shows the apathy of our political class to the community. If you believe in individual liberty and democracy here is a test for you to examine how deep are these convictions for you.