You nipped two souls, creative souls in their prime! You are a shame in the name of humanity! No, there is no excuse! Absolutely no excuse! First and foremost you the perpetrators of the crime must be caught and punished and the punished you must be appropriately so that nobody dares to repeat it. Anybody who doesn't say this will commit a sin. And some immediate intemperate reactions also cannot be ruled out, though that must not be encouraged at all. This is by way of a beginning.
What have we witnessed? What is happening? While reacting to the gruesome incident do you need to relate it to something else? Should something lurk behind your mind in doing so? Why bring in the binary opposites when none exists there? "So and so reacted like this to such and such incidents in the past, why are they behaving like this now?" Sorry, I don't buy this argument. I don't believe in differential treatment and reactions. Lakshmi Orang was a shame on us. The same way this is another blot and shame on us. People killing people like this? No you can't express this by words. You can only feel this. And see the human brutality! Someone videotaped the whole incident! What a curious mixture of primitive barbarity and modern technology? This incident has shamed us all- the educated and the illiterates. How should we react to it? Having said this we should look around, look before and after to make a sense of the incident.
How did it happen? As we know it now, it was caused by rumour mongers. The rumour was of child lifting. Will it be wrong if I say that the incident is a mixture of misinformation, falsehood, superstition and human hatred? Let us go step by step.
Also read: Karbi Anglong killings: Are systemic changes needed in policing of Autonomous Districts?
Lynching. Since when have we been hearing this word too frequently? How many incidents of lynching have taken place in the recent past in Assam and India? Does it have something to do with beef eating, beef trading or cattle trading also? Please correct me if I am saying wrong! How is the government of India viewing this? Then whose main plank is it to spread misinformation? Who runs an industry for manufacturing falsehood, half truth and misinformation and trade on it?
Now coming to superstition, who is propagating obscurantism in the name of knowledge? Who is trying to introduce medieval thoughts in the textbooks of our children? Who is teaching us that Muslims are bad guys? Who is teaching us that Dalits and tribals are the other? Who is spreading the message of hate in place of message of peace? I don't want to tell you the answers and embarrass the powers that be. When you shoot satellites to outer space and praise supersonic flights and bullet trains, you should also read the philosophy of the science behind these technologies and try to understand their social implications.
Let us be clear in our mind that the Dokmoka incident is one thing and the reactions and repercussions to the incident are another thing. Who knows we may find some germs of the Dokmoka incident in our spontaneous reactions too? We also hear such echoes after every incident of gang-rape. In a civilized society, there is a civilized way of dealing with every kind of uncivilized and barbaric act.
Here we may perhaps remember the terrorist attack in London in July, 2005. As recorded "Four Islamic terrorists separately detonated three bombs in quick succession aboard London Underground trains across the city and, later, a fourth on a double-decker bus in Tavistock Square.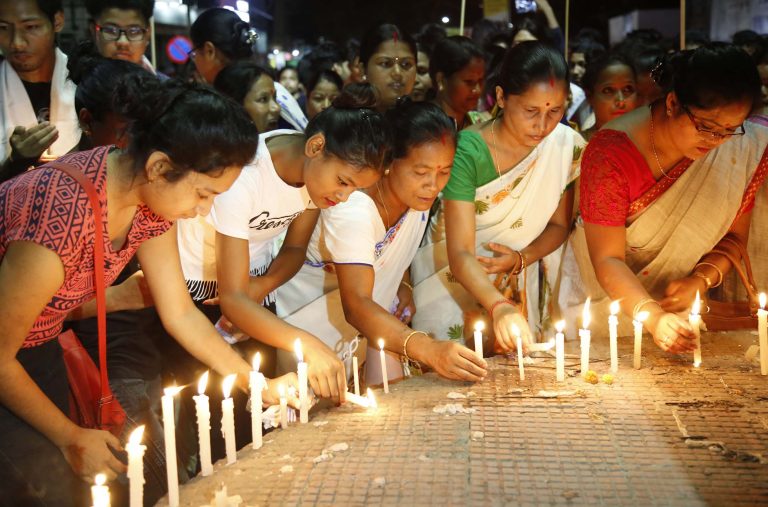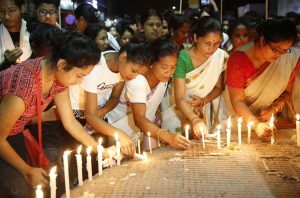 The train bombings occurred on the Circle line near Aldgate and at Edgware Road, and on the Piccadilly line near Russell Square. 52 people, all UK residents but of 18 different nationalities, were killed and more than 700 were injured in the attacks, making it Britain's deadliest terrorist incident since the 1988 bombing of Pan Am Flight 103 over Lockerbie, Scotland, as well as the country's first Islamic suicide attack."
Following the attacks, the Britons reacted to them with utmost caution and sobriety. They condemned the attacks squarely with appropriate guts, but never showed any ill feelings against any particular community. The London police and civil administration also maintained their age-old civility while dealing with the crisis.
But are some of us showing such sobriety and prudence in dealing with this incident? Don't we understand that mob lynching cannot be stopped by counter mob lynching? The call that "hand them over to us, we shall deal with them" is most dangerous. Here lies the germ of such incidents.  Such worrying sentiments are doing the rounds. This must stop.
We also need to remember that we have variety of people and communities living in Assam. How shall we live? Shall we live with mutual trust and understanding or mutual hatred among the communities? We are a people of composite culture. Ignoring that will be perilous for all of us.
The end words:
We may variously explain and interpret the Dokmoka incident. Will it going to help both the unfortunate families of Nilotpal Das and Abhijit Nath? Their sons will never reappear before them! I have no guts to face these two families, yet see the appeal issued by the parents of Nilopal in today's newspapers! In this darkness that seems to be only glimmer of hope. To me the incident is a big dent in our collective conscience. To fight this is also a collective responsibility. We must take a pledge not to falter at that. That can only bring us some solace in future, though the present is unfathomably cold and grim.