In a significant crackdown on inter-State illicit human trafficking rackets operating in the State, the police from Shyamour Police Station in Darrang district on Friday night managed to bust a notorious racket active in Guwahati.
In two separate successful operations carried out in Juripar and Beharbari areas both under the Dispur Police Station in Guwahati, two minor girls have been rescued while four members including two women of the gang have been apprehended by Shyamour Police.
The accused have been identified by police as Jabed Ali of No 4 Shyampur village in Darrang and his wife Rabiya Khatun, Barpeta's Imran Hussain and Anjuma Begum.
However, few of their accomplices have managed to escape from the police dragnet. During interrogation the accused admitted before the police that their inter-State human trafficking racket is monitored from the Dispur area itself.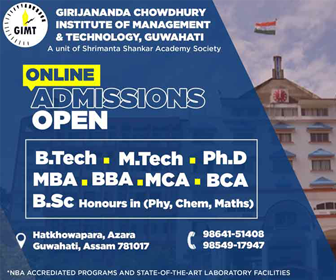 It may be mentioned that the Shyampur Police started investigation following complaints of missing of two minors girls from No 4 Shyampur village on April 30 last.
According to police, the human trafficking racketeers engage agents to target minor girls from the weaker financial background and manage to draw their confidence through false promises of marriages or jobs.
The police on Friday produced the accused before the court and the court remanded them to judicial custody. Meanwhile, Dispur area, the State's capital, allegedly turning to be a hub of illicit human trafficking has raised everyone's eyebrow.