The sleuths of the Directorate of Revenue Intelligence (DRI) on Friday arrested a top official of IndiGo airlines in Guwahati on charges of facilitating gold smuggling via Lokpriya Gopinath Bordoloi  (LGBI) airport , Guwahati .
The development comes after the DRI officers recently busted a gold smuggling syndicate at the airport. The DRI had suspected connivance of airlines staff in facilitating gold smuggling. DRI officials said as part of its operation, two persons were arrested on December 21.
While Vijay Kumar alias Vijay Kumar Sharma was apprehended at the LGBI airport with 2.65 kgs of gold, another person Sanwarlal Sharma was held at the Indira Gandhi International Airport, Delhi by customs, added a DRI official.
Sanwarlal had travelled from Guwahati airport with 2.48 kgs gold. Both the accused were arrested and remanded to judicial custody by respective courts.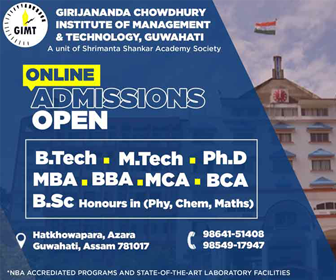 "In course of further investigations to unearth the smuggling syndicate, statements of six security staff of IndiGo airlines were recorded. All of them admitted that Rajeev Medhi, senior airport manager of IndiGo airlines, influenced them to clear the baggage carrying gold not only on December 21, but also on several previous occasions," said the DRI officail.
One of the accused, Vijay Kumar Sharma, also confirmed the role of Medhi in allowing safe passage to carry primary gold bars without valid documents in his checked-in baggage, even though it was identified and detected in baggage X-ray machine of IndiGo airlines, it said.
"During investigation, it was also revealed that Medhi was in contact with other members of gold smuggling syndicates. It was found that physical check register maintained by IndiGo airlines has been manipulated with and certain entries have been ceased and overwritten," the statement said.
In view of his role in gold smuggling, Medhi was also arrested by DRI today.