The Golaghat district administration has issued closure notice to 19 brick and two stone crushing units.
The brick and stone crushing units were selected on the basis of the list received by the district administration from the Member Secretary of Pollution Control Board.
The decision to issue closure notices to these industries was taken in a meeting held in the office of the Golaghat Deputy Commissioner as per the letter received from the Pollution Control Board in conformity with the verdict of the National Green Tribunal (NGT) passed in Rohit Choudhury versus Union of India and others for closure of brick and stone crusher industries located within the 'No Development Zone' under Golaghat district.
After discussion in the meeting, it was decided to close down the brick and stone crusher industries falling within the 15km radius of Numaligarh Refinery Limited, which has been declared as 'No Development Zone'.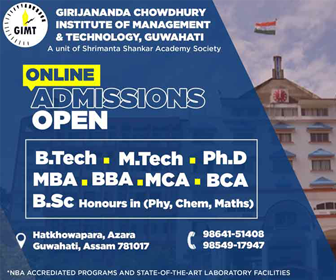 Goalaghat Deputy Commissioner Gaurav Bothra has directed the concerned Circle Officers to take immediate necessary steps to close down such industries falling under their jurisdiction within one week.
It is to be noted that 'No Development Zones' are zones where no construction, including commercial or residential buildings, can come up.
It may be mentioned that the National Green Tribunal also directed the Assam Government to produce original records including any environmental clearance and clearance from the National Wildlife Board, if given to the Numaligarh Refinery Limited.