Sensation prevails at Silchar in Cachar district with the recovery of a 19-year-old girl's decomposed body. Locals suspect it to be a case of gang-rape.
As per information, the victim girl, whose body was recovered from Arkatipur area, hailed from the Arakatipur Tea Estate near Silchar.
According to sources, the labourers who came to work on Saturday at the 5 No Line in the Sappanahal Tea Estate under the Arkatipur Tea Garden Police Outpost, first witnessed the decomposed body of the girl and informed it to the police.
Later, a team of Udharband Police reached the spot and recovered the body. After that the 2nd officer of Udharband Police Station A Nath Laskar and Additional Officer-in-Charge Giyashuddin reaching the spot along with the manager of Arkatipur Tea Garden sent the body for post-mortem to the Silchar Medical College & Hospital.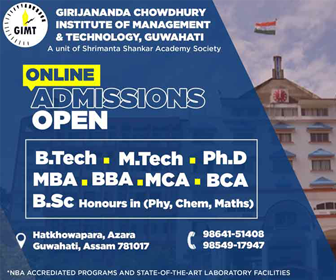 It may be mentioned that some parts of the body was consumed by animals.
Though the locals could not identify the body, it was identified by the father of the victim girl.
The locals have suspected that some miscreants killed the girl after gang-raping her.
The girl had gone missing on May 2, 2018.
The father of the girl also filed a missing complaint in this regard with the Udharband Police Station.
The police have started investigation into the case.