The handloom-made attractive gamochas produced by the local promising weavers of Darrang district, the Handloom & Textiles Department sponsored a seven-day-long Gamocha Mela 2018 at Mangaldai Bor Pukhuri Par on the eve of Rongali Bihu celebration which has evoked encouraging response from the buyers and handloom handicraft lovers here and till the concluding day on Friday.
The Mela has reportedly recorded a sale to an amount of Rs 4 lakh in a week.
The overwhelming response from the buyers irrespective to their caste and language has once again reflected that the demand and love for hand-woven gamochas or other dress material can never be challenged or threatened by the power loom made gamocha or other dress material supplied from other States of the country or Bangladesh.
The crowd of buyers who thronged the Gamocha Mela could have been witnessed from 10 am to 10 pm every day during the mela which has inspired and encouraged the weavers to get themselves more deeply involved in the traditional weaving.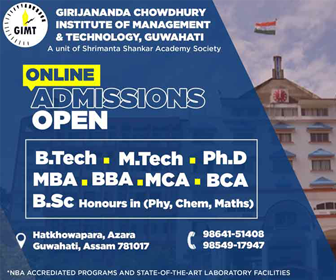 At the initiative of Darrang Deputy Commissioner Ashok Kumar Barman, Additional Deputy Commissioner Pankaj Chakraborty coordinated with the Assistant Director of Handloom & Textiles Department, Bipul Kalita with the involvement of 'Ekata bandhan' – an NGO working in the handloom sector, the Gamocha Mela was organized with a unique idea to give relief to the promising local artisans of Darrang, who have been in search of an organized market for handloom woven 'Bihuwan' at the district headquarter town in Mangaldai ahead of Rongali Bihu festival.
Himadree Choudhury, a housewife interested in the weaving sector, who is leading the Ekata Bandhan NGO as the Secretary highly appreciated the spirit of the district administration and the Handloom & Textiles Department here for organizing such a unique mela in an organized way to boost up the spirit of the often neglected weavers mostly living in the rural areas of the district.
"We have not compromised with quality of our products and today we are immensely happy to receive overwhelmed response from every section of the society in buying gamocha or other handloom products from our stall," said Himadree Choudhury with a smile of satisfaction in her face.
Himadree also added that they are planning to unite all the interested weavers in one platform so that they could earn their livelihood with the traditional handloom products of the State. "If the government allots us a plot of suitable land, we are going to form a cooperative society so that all the weavers of the district could ensure their earning by weaving the dream flowers in the handloom products," , she added while talking to this correspondent on Friday evening.