Noted Bodo writer and founder president of All Bodo Students' Union (ABSU), Baneswar Basumatary, 75, passed away on Friday at his residence at Kaklabari village under Salbari police station in Baksa district.
Family sources said Basumatary was unwell and he was suffering from Alzheimer for last few years.
He is survived by his wife, a son, three daughters and a host of relatives and well-wishers.
Born in 1942 at Kaklabari, Basumary became the founder president of ABSU, the influential students' body of Bodo community, in 1967.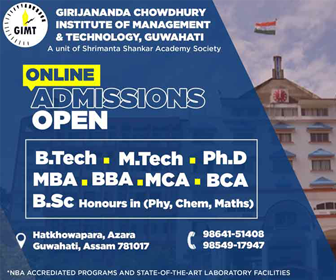 Basumatary, who served as an assistant teacher at Kaklabari High School, retired from his service in 2000.
He carved himself a niche in Bodo literary world.
His short story collection Anana left a deep impression on its readers.
Dimapur, Jagniban are two of his popular collections of poems.
As the news of his demise spread, well-wishers rushed to his residence at Kaklabari.
The All Bodo Students' Union (ABSU) and other organizations have expressed deep condolences at the demise of Basumatary and paid rich tributes to him.
ABSU general secretary Lawrence Islary in a statement said, "Basumatary's death is a great loss for ABSU who stood for survival, unity and prosperity of Bodo community."
"His death has marked the end of an era," said former Rajya Sabha MP Urkhao Gaura Brahma.
Basumatary will be cremated on Saturday at his native place.