Former Assam Ranji player Nishanta Bordoloi has been selected as trainer for India-A in the upcoming Deodhar trophy tournament.
Indian off spinner Ravi Chandran Ashwin and medium pacer Mohammed Shami are the part of the India-A squad.
Deodhar Trophy will be held from March 4 to 8 at Dharamshala in Himachal Pradesh.
Earlier, Bordoloi was also appointed as the Team Trainer for the North Zone Team in the Syed Mustak Ali T-20 Tournament conducted by BCCI. The team was led by Harbhajan Singh.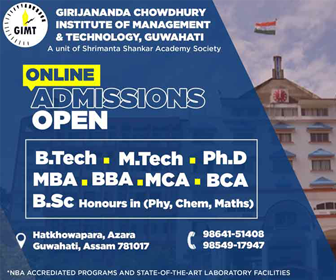 A former alumnus of Don Bosco School, Guwahati and Cotton College, Bordoloi was a right-handed batsman and right arm off-break bowler.
After making his Ranji debut in 1994-95, he played 35 first class matches and 29 list A matches for Assam. Currently Bordoloi is working as qualified strength -conditioning & fielding coach.
He has trained over 30 Indian International Cricketers and over 100 first class cricketers in India.
He is also an England & Wales cricket board qualified level -2 Cricket Coach and also specializes as a fielding coach.