Two former Assam chief ministers are now faced with the heart-wrenching job of moving out of their official bungalows following a Supreme Court verdict on Monday quashing an amendment made in Uttar Pradesh state law to permit former Chief Ministers to occupy government bungalows.
The judgment means that such laws passed by all states remain scrapped and no former Chief Ministers in India is entitled to government accommodation.
Its over two long years after Tarun Gogoi was dethroned from the Chief Minister's post in Assam. However, the former Chief Minister is yet to vacate the official residence that he was occupying during his tenure as the State Chief Minister.
Another former Assam chief minister Prafulla Kumar Mahanta has been occupying official residence that he was occupying as the chief minister.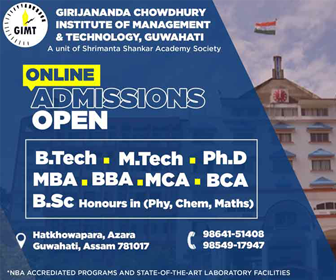 A division bench of the Supreme Court comprising Justice Ranjan Gogoi and Justice R Banumathi in a significant ruling held that such legislation is "arbitrary, discriminatory and unsupported by the Constitution."
"Natural resources, public lands and the public goods like government bungalows/official residence are public property that belongs to the people of the country. The 'Doctrine of Equality' which emerges from the concepts of justice, fairness must guide the State in the distribution/allocation of the same. The Chief Minister, once he/she demits the office, is at par with the common citizen, though by virtue of the office held, he/she may be entitled to security and other protocols. But allotment of government bungalow, to be occupied during his/her lifetime, would not be guided by the constitutional principle of equality," the Supreme Court division bench of Justice Ranjan Gogoi and Justice R Banumathi observed.
According to the division bench once such persons demit the public office earlier held by them there is nothing to distinguish them from the common man.
The apex court had on April 19 reserved its verdict on an NGO's plea challenging amendments to the UP legislation allowing ex-chief ministers of the state to continue occupying government bungalows.
"Section 4(3) of the Section 4(3) of UP Ministers (Salaries, Allowances and Miscellaneous Provisions) Act cannot pass the test of Article 14 of the Constitution of India and is, therefore, liable to be struck down," the Apex court in its verdict said.