IPL fans in Jorhat who have not had the good fortune of witnessing an Indian Premier League (IPL) match live, are in for a treat on April 21 and 22.
The BCCI IPL Fan Park has selected Jorhat among four cities to broadcast four IPL matches being played on April 21 and 22 on a 32-feet by 18 feet screen at the JDSA to create a stadium like feel for the fans and bring home the excitement, free of cost.  The other cities are Mysuru, Bhatinda and Nadiad.
Addressing a press meet here, Summit Mallapurkar, assistant manager, BCCI cricket operations said that Jorhat had been selected as it was a key city which had a huge IPL fan following.
"The Vivo IPL Fan Park is spread across 19 states and covers 36 cities.  Jorhat is the first place in Assam to be selected,"Mallapurkar said.
He further said that the Fan Park looks to reach out to fans and cover regions where there were limited options of entertainment.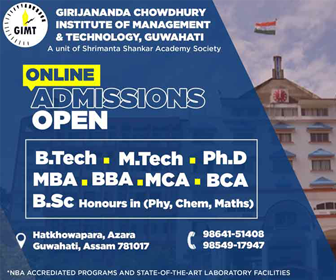 "From the northernmost part Kullu to the southernmost Tirunelveli and from Agartala in the east to Rajkot in the West, the Fan Parks will reach out to cricket livers across the length and breadth of the country, " he said
"Whereas the League has embarked on its 11th season, the Fan Park was in its fourth year and was attempting to engage fans from across the country," Mallapurkar further said.
As logistics did not permit, only four matches would be screened for four cities each Saturday and Sunday in order to cover 36 cities in the nine weeks that the matches would be played.
The matches which would be screened this weekend were Kolkata Knight Riders versus Kings Xi Punjab at Kolkata, 4 pm, Royal Challengers, Bangalore versus Delhi Daredevils at Bangalore, 8 pm on the first day and Sunrisers, Hyderabad versus Chennai Super Kings, at Hyderabad at 4 pm and Rajasthan Royals versus Mumbai Indians at Jaipur, 8 pm.  Entry would be from 3 pm onwards.
Nirmal Chetia, former Indian football referee, who also addressed the meet, said that carpets would be laid on the grounds but there would be chairs for senior citizens and VIPs and also an AC lounge.
For entertainment of children there would be games like those put up in fairs and stalls serving affordable snacks.  Chetia said that the fans would first have to register themselves and would be given a wristband and a coupon.
The coupon could win them a Vivo cell phone or exclusive IPL merchandise in each match through a lucky draw if they deposited half of it in a box. The other half would have to be retained.
Mallapurkar said that on an average 10000 fans were accommodated and in some cities there had been a turnout of almost 25000 people.
Ranjit Dutta from Kolkata, associated with the arrangements to be made at JDSA field said that Jorhat being the best place for the broadcasting of the matches in Assam was had from feedback got from the TV channels airing IPL.