CDE, one of the world's leading providers of wet processing equipment, has developed an eco-friendly variety of sand for the construction sector, which will help reduce dependence on river sand mining.
This high-quality manufactured sands technology, commonly known as m-sand or artificial sand, is proven to be superior to conventional sand sources such as river sand.
"As the Northeast region rides a growth trajectory, the demand for construction sand has ballooned and led to plunder of river beds. Scores of riverine ecosystems across the region has laid waste, despite several government interventions and recurring bans, as the overarching view is that there is no alternative to river-sand. But now UK company CDE has provided answer to this perennial problem. The company has developed a high-quality manufactured sands technology, commonly known as m-sand or artificial sand," Sourendra Das, Assistant Manager, Corporate Communications of CDE Asia Limited, said here.
For the consumers in Northeast, the product was formally launched at an event in Guwhati on Thursday.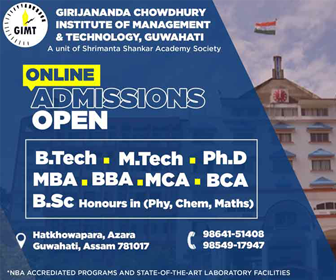 Das said CDE has been extremely successful in introducing its m-sand to several countries in Asia such as Japan, Vietnam, Indonesia, Malaysia, Philippines, Thailand and Sri Lanka. "In India alone, it is available in over 40 cities," he said.
Bucknell, British Deputy High Commissioner, who was present at the launch function, said, "I am delighted that today mark the launch of Unico manufactured sands and CDE's expansion in Northeast India. Unico manufactured sand is cost-effective, sustainable solution for the construction industry, in light of the sand shortages in Northeast."
The British Deputy High Commission Kolkata on Thursday hosted a networking event for select group of UK and Northeast based companies at Vivanta by Taj here.