Four child labours were rescued by a joint team of the Dibrugarh district administration, Labour Department, police and Childline NGO from different locations of Dibrugarh on Sunday evening.
According to police, based on specific information, the rescue team led by Assistant Commissioner of Dibrugarh, Rashmi Pratap, raided a house in the Udaipur area and rescued two girls engaged as domestic help.
One of the girls was found to be 7-year-old while the age of the other girl could not be determined immediately. Both the girls hail from Tinsukia district. The owner of the house, Gaurav Gohain, has been slapped with a show-cause notice and legal proceedings were being initiated against him.
The task force also rescued two child workers in the 12 to 13-year age group from a restaurant inside the Assam Medical College and Hospital (AMCH) campus. The restaurant owner, Santanu Sarma, has also been served a show-cause notice by the Labour Department.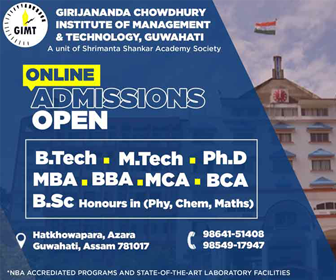 Dibrugarh Deputy Commissioner Laya Madduri said that such drives would be carried out regularly to put an end to child labour in the district. Recently, the district administration had constituted a task force consisting of community leaders, anganwadi workers, social activists, NGOs, village defence parties, village headmen, locals and police to tackle the issue of child labour.
According to the Labour Department, majority of the child labourers in Dibrugarh district are employed in brick kilns, factories, stone quarries, hotels, dhabas, shops, restaurants and tea gardens. Some of them are also engaged as domestic help and vegetable sellers.
"We have a childline toll free number – 1098. Anyone coming across any child or adolescent engaged as labourer or in distress can call at the number for rescue. We need the support of everyone to make the mission a success," Madduri said.
As per the Child Labour (Prohibition and Regulation) Act, 1986, a 'child' is defined as any person below the age of 14 and the Act prohibits employment of a child in any employment including as a domestic help. It is a cognizable criminal offence to employ a child for any work.
Children between age of 14 and 18 are defined as 'Adolescent' and the law allows Adolescent to be employed except in the listed hazardous occupation and processes which include mining, inflammable substance and explosives related work and any other hazardous process as per the Factories Act, 1948.