Internal wrangling cropped up in Bharatiya Janata Party (BJP) over pre-poll alliance with Sanmilita Gana Sakti (SGS) in assembly segments Dhemaji district.
The grass-root level BJP workers are irritated on the alliance with SGS and allotment of tickets to the party contenders in many gram panchayats in the district.
Terming the move as "imprudent" and "pessimistic for the party", the infuriated BJP activists vehemently criticized Lakhimpur BJP MP Pradan Baruah, district BJP president Rupa Kaman and BJP state leader Ashini Kr Pait for their 'mysterious' role in forging alliance  with SGS.
"The dirty politics of the saffron party leaders have disheartened dedicated BJP activists, who have been working in the party for last several decades," a dissident BJP worker said.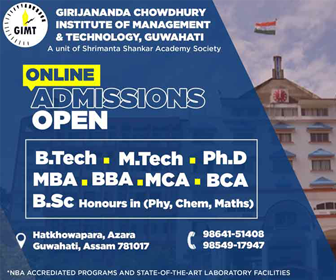 When contacted, district BJP president Rupa Kaman said the decision was made by the state BJP committee and there was nothing to do for the district committee in this regard.
According to report, following BJP high command's instruction, many SGS contenders have filed nominations using BJP symbol to contest the election. However, the SGS nominees have filed their nominations in Pub-Jonai ZPC using their own symbol rejecting BJP's offer.
As per report, district election department received as many as 1,769 nomination forms including 19 for ZPM, 163 for APM, 206 for GPP and 1381 for GPM till last date of submission of nomination on Thursday.
Dhemaji district has seven ZPCs, 5 Anchalik Panchayats (AP) and 62 Gram Panchayats (GP), which are spreading in two assembly segments- 113 Dhemaji (ST) and 114 Jonai (ST) LAC. As such, Jonai LAC comprises four ZPCs namely Pub-Jonai, Pachim-Jonai, Sissiborgaon and Sissitongani and rest three including Dhemaji, Bordoloni and Muchkhowa fall under Dhemaji LAC.
Panchayat election in Dhemaji district will be conducted on December 5 in the first phase. Altogether 2,93,867 electors will exercise their franchise in 522 polling stations in the district.