Assam Government has sought more time from Gauhati High Court to respond in connection with the detention of Krishak Mukti Sangram Samiti (KMSS) leader Akhil Gogoi.
The High Court recently sought explanation from Dispur as to why Gogoi has been kept in detention under NSA.
The court will hear the case again on December 7.
Gogoi challenged his detention under the NSA in High Court.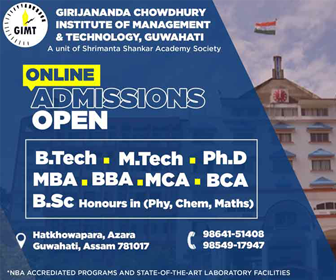 Akhil was detained under the NSA Act on the orders of Nagaon deputy commissioner Shamsher Singh on September 25.
He is lodged in Dibrugarh Central Jail.
The NSA was invoked against Akhil in 12 cases registered against him at different police stations in the state.
After hearing Akhil's petition, a single-judge bench of Justice Achintya Malla Bujor Barua issued notice to the state government, asking it to explain on what ground Akhil has been detained under the NSA Act.
Senior advocate Niloy Dutta appeared on behalf of Akhil, who was booked under the NSA Act in September in connection with several cases lodged against him at various police stations in the state.