The Dibrugarh district administration on Wednesday held a meeting on the rehabilitation of the displaced people of Dodhia forest village at Dhodhia ME School in Chabua of Dibrugarh.
The meeting was held following a directive from Chief Minister Sarbsnanda Sonowal to Deputy Commissioner Laya Madduri to hold a meeting over the rehabilitation of the affected people of Dodhia forest village.  On Wednesday, Deputy Commissioner Madduri along with Dibrugarh Superintendent of Police (SP) Gautam Borah and the heads of other departments rushed to Dodhia ME School and they had a meeting with the flood-affected people.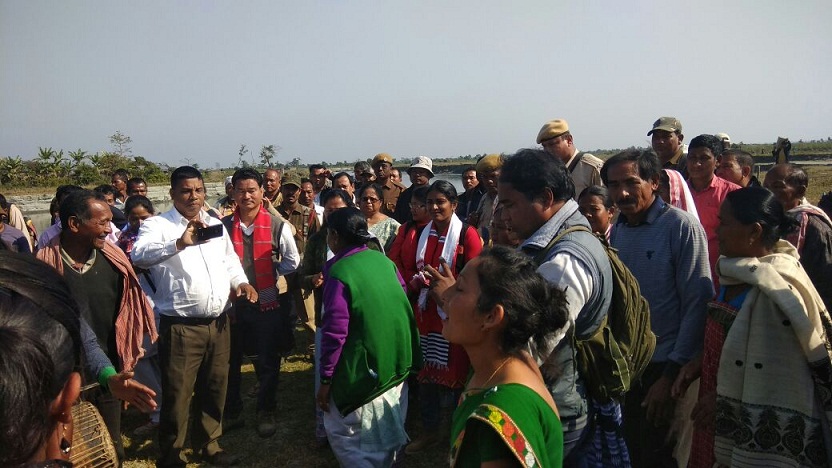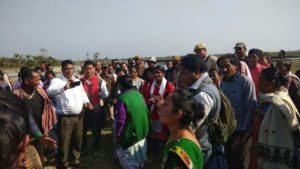 Talking to North East Now, Deputy Commissioner Madduri said, "We have organised a meeting at Dodhia to discuss about the rehabilitation of 1206 families which were displaced during flood. We requested the affected people that they would be rehabilitated to Jonai area in Dhemaji district but they discarded our request." She added, "They are not willing to go to Jonai and get rehabilitated there."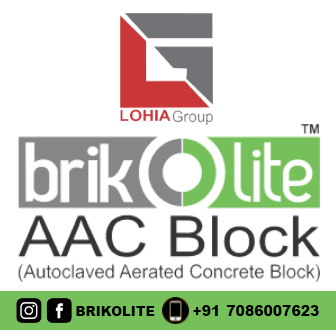 Madduri further added, "The people are living in Dibru-Saikhowa National Park, but we have requested them to shift to other locations because they are living in the core area of the national park which is not permissible."
Meanwhile, the flood-affected people have submitted a memorandum to Chief Minister Sarbsnanda Sonowal through Deputy Commissioner Madduri.
"We cannot force them to be rehabilitated to Dhemaji district. We have come here to know their opinions, but they have decided not to be shifted to Jonai area. Instead the people are willing to be shifted to Tinsukia district," Madduri further said.