Feeling kicked in the stomach due to non-payment of salaries for almost a year, employees of Dima Hasao Autonomous Council are left with no option but to auction off their belongings on December 9 in the market.  The auction will start at 9 in the morning at the weekly market in Haflong.
Teachers of elementary education, employees of forest department and other normal sectors are at a loss due to financial crisis they are facing since January this year.  They have decided to put their belongings in the bidding process to save their families from starvation.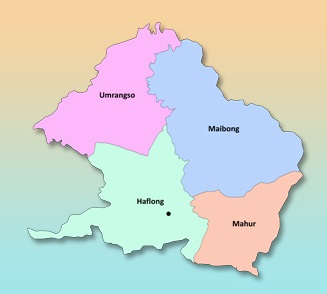 The decision has exposed the sorry state of affairs in the council which has failed to release the salaries of the employees since January this year. Things have come to such a pass that some of the employees have launched a campaign 'Betan Deu' means give us salary in the social media which has become viral.  Even one youth namely Daniel Langthasa with a guitar in his hands launched a campaign through his songs for releasing the salaries from New Delhi to news studios in Guwahati.
Talking to NE NOW an elementary teacher said despite the fact that BJP is in power both in the state and the council their plight has remained the same as they are yet to see the 'Achhe Din' or good days in their lives. Some of the employees are of the opinion that due to its failure, the council should be dissolved.