In a crackdown against engaging minors as domestic help which is a violation of child labour acts in the country, a joint team of district administration and police rescued a nine-year-old minor from Chowkidinghee area of Udaipur in Dibrugarh district of Assam on Wednesday.
The resident who had employed the minor, Dipjyoti Gohain was also arrested for engaging a minor as domestic help.
A case was registered at Milan Nagar police outpost. Dibrugarh district administration has started a drive against child labour and recently four children were rescued from different locations of the Dibrugarh town.
Dibrugarh Deputy Commissioner Laya Madduri said that such drives will be carried out regularly to put an end to child labour in the district.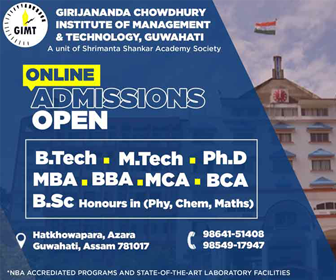 Recently the district administration had constituted a task force consisting of community leaders, anganwadi workers, social activists, NGOs, village defence parties, village headmen, locals and the police to tackle the issue of child labourers.
The district administration has been conducting awareness camps, street plays and meetings to create awareness among the public. As per records, 172 cases of child labour have been dealt by the child welfare community in Dibrugarh district since 2012.