A district level farmers' organization of Darrang, 'Krishak Sanggha' has demanded the Deputy Commissioner cum Chairman of district level authority for registration and regulation of medical diagnostic and imaging institutions of necessary action against private medical institutions functioning in the district flouting the norms under the provision of the Assam Clinical Establishment (Registration and Regulation) Act , 2010 and Rules 2016 .
Mozaffar Husain, the president of the Darrang Zila Krishak Sanggha  in a recent petition submitted to the Deputy Commissioner has levelled serious allegation that taking the opportunity  of  lack of effective implementation of the Act which empowers the competent authority to ensure the standards of the machine and equipments , quality of service, infrastructure facility etc of these health centres, the management of a section of such private diagnostic and imaging centres have been showing negligence of duty and harassment on the patients of the poor and semi-educated farmers' family in the name of  diagnosing diseases either through laboratory test of blood samples or recording images through X-ray or Ultra Sono Graphy (USG).
The petitioner also pointed out one specific example where a pregnant wife of a poor farmer was neglected and harassed with an incorrect Sonography medical report leading to a situation of possible threats to the lives of both mother and new born besides sufferings in terms of physical, mental and financially.
As mentioned in the petition, the pregnant lady namely Mursida Begum w/o Mustaz Ali, a resident of village Duliapara under Dalgaon police station approached the private diagnostic and imaging medical institution called 'Accuscan', located at Ward No-1 of Mangaldai for an Ultra Sono Graphy examination on the basis of the advice of a gynecologist of Mangaldai Civi Hospital.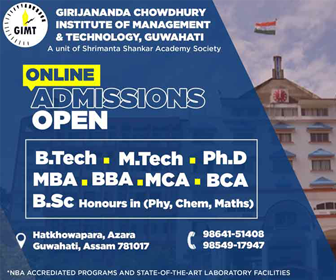 On November 16, 2017 the authority of the imaging centre issued report to the family of the patient against necessary payment where they mentioned finding of the normal existence of a single foetus of twenty weeks and six days old in the womb of Mursida Begum.
However, most surprisingly after less than three months, on February 8, 2018,  the lady gave birth to twin sons at Mangaldai Civil Hospital.
The incorrect Sonography report of the said imaging centre prior to the delivery proved costly as the mother and both the new born under weight babies had to survive a very critical state first in Mangaldai then at hospital in Guwahati.