The Dhubri district administration on Wednesday busted another gambling den within the interval of 45 days on the outskirts of Dhubri town.
"This time one police personal has been arrested from the spot while other gamblers managed to escape," said Bistirna Barua, Executive Magistrate of Dhubri, who conducted the operation.
Acting on a tip off, the Deputy Commissioner of Dhubri, Ananta Lal Gyani, directed the Executive Magistrate concerned to conduct a raid in Yubraj Club located near Naya Masjid on the outskirts of Dhubri town and a gambling den, run by the members of the club since long, was busted.
Barua, who led the operation, said that like earlier, this time too, the main gate of the club was found under lock while gambling was running inside the club. Immediately after hearing about the raid, the other members managed to flee from the spot from an open space behind the club premises while one Assam Police constable identified as Moniruz Zaman Mondal has been arrested.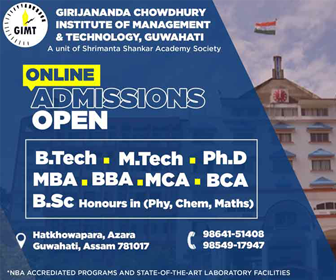 A large number of playing cards and diary used for gambling were recovered from the spot.
Apart from sealing the club until further order, a case has been registered against the club, Barua added.
It may be mentioned that this is the third club of Dhubri town, which has been sealed for running illegal activities, by the district administration.
Earlier, the District Magistrate, Ananta Lal Gyani, had himself carried out a similar operation in Boys Club of Dhubri town and sealed the club besides five persons were arrested for being involved in gambling racket while another club namely Gadadhar Club within the town was also sealed by the administration on March 15, 2018.