With the death toll of the hooch tragedy in Assam crossing 100 Assam chief minister Sarbananda Sonowal on Saturday announced a compensation of Rs 2 lakh each to the next kin of those who died in the liquor tragedy.
On the other hand, financial aid of Rs 50,000 will be given to those undergoing treatment, the chief minister said.
Assam chief minister Sonowal reviewed the situation at the Brahmaputra State Guest House on Saturday with state chief secretary, Director General of Police and other top officials and instructed to go for stern action to stop selling of illegal liquors.
Also read: Assam's hooch tragedy toll rises to 102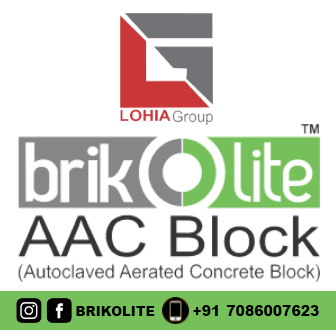 The chief minister also visited the Jorhat Medical College and Hospital and took stock of the situation.
Assam health minister Himanta Biswa Sarma also visited the Golaghat Civil Hospital and Jorhat Medical College and Hospital (JMCH) to take stock of the situation.
During his visit in JMCH, Sarma told the media that a total of 221 people, who had consumed spurious country liquor, were admitted to the Jorhat Medical College and Hospital.
"Similarly, 111 people were admitted to the Golaghat Civil Hospital out of which 35 died. In another related incident, eight persons who consumed hooch were admitted to a hospital in Titabar subdivision in Jorha district out of which four died till now taking the death toll to 85," the minister said.
Later in the evening, the health minister said, the death toll of hooch tragedy reached 98 including 47 from Golaghat and 51 from Jorhat.
To enquire about the health conditions of those who fell ill after consuming hooch in Golaghat, I went to Jorhat Medical College & Hospital (JMCH) this morning.

I also met the family members and relatives and ensured them that the perpetrators will not be spared. pic.twitter.com/lCSes3jaVr

— Himanta Biswa Sarma (@himantabiswa) February 23, 2019
However, according to information, more than 100 people have died including 43 from Jorhat district and the rest from Golaghat district.
Jorhat deputy commissioner Roshni A. Korati informed that the total number of deaths in Jorhat district was 43 including 23 at JMCH and 20 at Titabor.
He also said the total number of deaths from Golaghat district was 27 in JMCH on Saturday.
The total number of deaths in JMCH was 50 including 23 from Jorhat and 27 from Golaghat while the total number of admissions in JMCH till 5 pm was 272, added Korati.
In Golaghat most of the affected were from Halmara tea estates and Merapani area.
Due to paucity of beds (JMCH has only 500 beds),  many patients, who had  recovered from illnesses, were discharged to free beds and those who were not in need of urgent treatment were not admitted as per the directions of the health minister.
The principal and chief superintendent of JMCH, Atul Baro said that viscera of those who had died would be sent to the forensic lab at Guwahati to ascertain the cause of death but from the symptoms and questioning of the patients it could be predicted that consumption of spurious liquor was the cause of death.
Jorhat MP Kamakhya Prasad Tasa, who was gheraoed and heckled at JMCH by family and friends of the dead and affected asking what the government was doing to stop sale of illicit liquor, said that an investigation would take place and if personnel of the Excise department were involved,  they too would be booked.
Former three time chief minister Tarun Gogoi condemned the government for garnering revenue by selling alcohol.
"Instead of ending alcohol consumption, they are encouraging alcohol consumption and depending on this, they want revenue to take up development works. This is the result,"  he said.
Meanwhile,  Upper Assam Commissioner Julie Sonowal has been directed by the CM to conduct a probe into the matter and Jorhat deputy commissioner Roshni A.  Korati has directed circle officer Mitali Lahoal to conduct an enquiry into the deaths of mostly people who belonged to Borholla tea estate and Rajabari area under Titabar subdivision in Jorhat district.
A team of Congress leaders including Mariani MLA Rupjyoti Kurmi, Golaghat MLA Ajanta Neog and Bismita Gogoi visited  the crematoriums at Jorhat and Golaghat.  However, Kurmi too was gheraoed and heckled at Halmara tea estate where he had gone to enquire about the affected people. The people asked him not to politicise the matter.
Assam Tea Tribes Students' Association assistant secretary Binode Gowala said that they had found out that Bajakala near Nagabat bordering Nagaland was the place from where the illicit liquor had been brought.
In Titabor, school and college students took out processions shouting slogans for closure of all illicit liquor manufacturing units and urging the government to take strict action against the culprits.
There was apprehension that more people would be referred to JMCH for treatment as more than 100 people were queued up for treatment at the CHC, Borholla.
KMSS leader Akhil Gogoi said that they would observe February 24 as a mourning day and said the lives of the people under the BJP-led government in the state were not "secure".