The Assam Pradesh Congress Committee on Tuesday demanded inclusion of names of those who had submitted panchayat certificates in the draft NRC. 
Welcoming the Supreme Court verdict of accepting panchayat certificates as supporting documents for NRC, Assam Pradesh Congress Committee president Ripun Bora on Tuesday accused the state government of resorting to dillydallying tactics regarding NRC update.
Addressing media at Rajiv Bhawan in Guwahati, Bora also slammed NRC state coordinator Prateek Hajela for creating hurdles in the updating process of NRC and questioned the chief minister whether the government would take action against Hajela or not.
The APCC president also hailed the Apex Court's verdict on OI and said there cannot be two categories of citizens.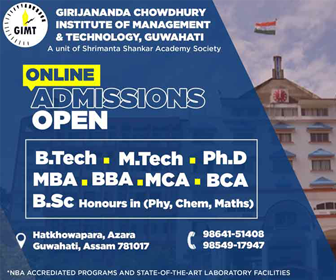 Former Congress minister Rakibul Hussain termed the Supreme Court verdict as historical and said it was the victory of the people of the state.
It may be mentioned that a division bench of the Supreme Court comprising Justice Ranjan Gogoi and Justice Fali Nariman on Tuesday set aside the earlier verdict of the Gauhati High Court rejecting the documents issued by the gaon panchayat as a linking document for the NRC update process.
On February 28 this year, the High Court had held that residency certificates issued by panchayats would no longer be considered as valid documents for NRC. The Gauhati High Court in its verdict said that residency certificate issued by panchayat secretary as a "link document" had "no statutory sanctity" and could "at best be a private document". The High Court noted that issuance of these certificates ran the risk of allowing foreign nationals to procure them, and therefore, new certificates should be issued for the purpose.