DoNER Minister Dr Jitendra Singh on Monday said that "a serious and comprehensive future strategy to avoid occurrences of floods in Assam and other northeastern states again and again is urgently needed".
Reiterating that flood in northeastern states is a perpetual phenomenon, Dr Singh said, "Floods in Northeast, particularly in the states of Assam, Arunachal Pradesh and Manipur have virtually become a perpetual phenomenon, occurring year after year, and causing tremendous loss to lives and property. A serious and comprehensive future strategy to avoid such occurrences again and again is urgently called for," he said.
Dr Singh disclosed that the Brahmaputra Study Centre at Gauhati University has already started functioning and the first major research study, already initiated for the last few months. "The study deals with the ways and means to control and prevent the occurrence of floods," Singh said adding "For this purpose, experts of international repute are also being involved for their inputs."
He said the Government under the leadership of Prime Minister Narendra Modi has always been in the forefront in coming to the aid of flood related hardships of the people of Northeast.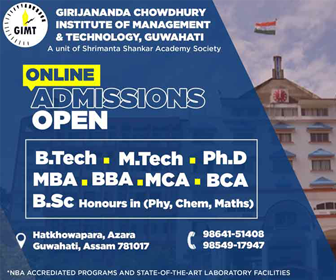 This, he said, is borne out by the fact that last year, in the month of July-August, when there was extraordinary damage caused as a result of unprecedented rainfall, Prime Minister undertook a visit to the Northeast, where he personally reviewed the flood situation, particularly pertaining to the states of Assam, Arunachal Pradesh and Manipur, and also announced on-the-spot financial assistance of Rs 2,000 crores.
The Delhi Alumni Association of Assam (DAAA) has presented one such report to Dr Singh.
The minister suggested to the members of Alumni Association to share their findings and inferences with NITI Aayog also, since now there is an exclusive NITI Aayog Forum for Northeast.
He said that he would arrange a meeting to discuss the findings of the research report by the senior officers of the Ministry of Northeast (DoNER), who can then, at their level, also discuss the same with the representatives of the NITI Aayog.
Dr Singh said, a number of options have been suggested in the past for prevention of flood-like situation. These include embankments along river Brahmaputra, dredging for desiltation in large rivers and construction of a high gravity concrete dam. However, he said, a final call can be taken only after studying the various aspects, including feasibility, cost-effectiveness and sustainable viability of any future arrangement.