The Tinsukia district unit of Chatra Mukti Sangram Samiti(CMSS), the students wing of Krishak Mukti Sangram Samiti (KMSS), on Friday lashed out at the Sarbananda Sonowal government for not taking any action against illegal coal business in Margherita.
Addressing a press conference at Tinsukia on Friday, the students' body came down strongly against the illegal coal business which has been rampantly going on in the Margherita region.
"After the banning of the illegal coal mining, the coal smugglers are still actively engaging themselves in illegal extraction of coal in the Margherita region. On a daily basis coal worth around Rs four crore were smuggled to different parts of Assam and the government has to incur huge loses," the students' body alleged.
According to the organization, workers were brought from Nepal, Tamil Nadu and Goalpara area of Assam and engage them in Tinkupani, Gurdini, Paharpuri Phaneng, Lalpahar, Makumpani and Namtok area for extracting coal.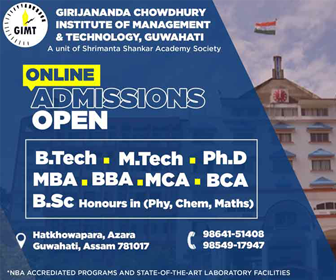 "The workers are paid Rs 1000 for one tone of coal and the smugglers sell it to the big mafias at around Rs 1500 to 2000 and the coal mafia sell the same coal at Rs 7000 to Rs 10,000 at different parts of Assam," Lakhyajyoti Gogoi, district president of CMSS alleged.
The illegal coal mining is affecting the rich biodiversity of the Margherita region. Due to constant mining in the forest area the ecology of the area is getting affected.
Notably, Lakhyajyoti Gogoi had filed an RTI to ascertain the claim made by the State Forest Department that Coal India Limited(CIL) had allegedly taken the forest area in lease.
But according to the RTI filed Ref No- 102(A)/PIR/4388, it has come to light that the CIL has not taken the forest area in lease.
"Everything is happening under the patronage of politicians and an unholy nexus has been going on between the departments. The Forest Department is silent in the matter and not taking any step to stop such activities," Gogoi added.
On December 19,  Lakhyajyoti Gogoi filed an FIR at Margherita and Lekhapani police station against the persons involved in the illegal coal mining but no case has been lodged till date by the police.