Reiterating their opposition against the proposed Citizenship (Amendment) Bill 2016, leaders of as many as 16 indigenous organisations from Assam on Tuesday warned the government of major consequences "if they pass the Bill in the Parliament."
"We have cleared our position before the JPC. At any costs we will not accept the Bill…if they pass the Bill, Government both at the Centre and State has to face the consequences," said Aditya Khaklari, president of the All Assam Tribal Sangha, here.
Leaders of 16 indigenous organisations from Assam had a marathon meeting with chairman and members of the Joint Parliamentary Committee (JPC) setup to look after the issue.
The meeting that continued for five hours from 11 in the morning was presided over by the chairman of the JPC Rajendra Agrawal.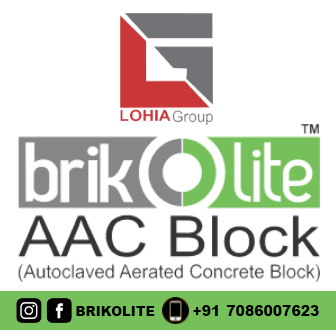 The leaders have demanded that JPC must visit Assam before taking any decision. "The JPC must talk with all other indigenous organisations from Assam and others parts of Northeast," said Khaklari.
The leaders have also raised their protest over the fact that the JPC had invited only 16 indigenous organisations from Assam.
"We have 12 more indigenous organisations in the state. We have Sahitya Sabha, we have NESO and several others…government must take their views too before taking any decision," said AASU advisor Samujjal Bhattacharya.
"We oppose the Bill in today's meeting and demanded immediate with drawl of the Bill. At a time when the illegal migrants are creating so many problems, how can the government welcome more people from neighbouring country only on the pretext of religion…" said ABSU president Pramod Boro.
He added that there are more than 1.5 crore Hindus in Bangladeshi and 80 lakh Hindus in Pakistan, how can we accept these migrants!
"We are already bearing the burden of illegal migrants…and government is now moving to bring more people from neighbouring countries, the government will certainly dump them in northeast and it will destroy the social and political space of the already threatened indigenous people," said Boro.
The leaders have pointed out 10 points before the JPC in Tuesday's meeting.
"The proposed Bill violates the very idea of secularism of our constitution. The Bangladeshis, the illegal migrants, must not be differentiated on the basis of religion. All the post 1971 illegal migrants must be expelled irrespective of their religion as per Assam Accord," said the leaders in their communication to the JPC.
The leaders from other organisations who took part in the meeting include All Missing Students' Union, All Rabha Students' Union, All Tiwa Students' Union, All Moran Students' Union, All Dimasa Students Union, All Assam Gorkha Students Union, All Assam Karbi Students Association, All Adivasi Students Association of Assam, All Assam Deori Students Union, Karbi Students Union, All Assam Tribal Youth League, Sadau Asom Garia Maria Deshijatia Parishad, All Assam Hajong Stundets Union and All India Karbi Students Association.