The Centre has been sitting on a proposal of the Assam University to conduct indigenous underwater archaeological study on the Ram Setu for about a year, the Hindustan Times has reported.
The study, proposed by the Centre for Archaeology and Museology, Assam University, Silchar did not get permission from the Indian Council of Historical Research (ICHR).
The ICHR's then chairman Y Sudershan Rao had indicated in March that they would give the university permission. However, the matter was in limbo since then as the post of the ICHR chairman became vacant in June and is yet to be filled, the Hindustan Times report said.
"It's been almost a year now since we moved the proposal to conduct study on Ram Setu but we are yet to hear from ICHR. I don't know why they are sitting on it for so long and delaying this important project," Professor Alok Tripathi, director of Centre for Archaeology and Museology, said.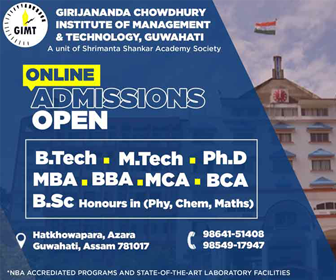 Professor Tripathi said he had written to ICHR as well as the human resource development minister, requesting them to expedite the clearance.
Ram Setu or Rama's Bridge is a causeway that is created across the sea connecting Pamban Island in Tamil Nadu to Mannar Island in Sri Lanka. Scientific studies have determined that the Palk Strait is a natural bridge formed by limestone shoals. However, the Hindu religious theories believe that it is the bridge constructed by Lord Rama and his Vanara (monkey) army as mentioned in the epic Ramayana. Surprisingly, this causeway is visible from an aerial view even today.