BTC Tourism Department in association with Adventurer's Abode jointly organized a 10 days long training of para motoring for youths at Dheer Beel in Kokrajhar of Assam which is known  and famous for Chakrasila wild life sanctuary.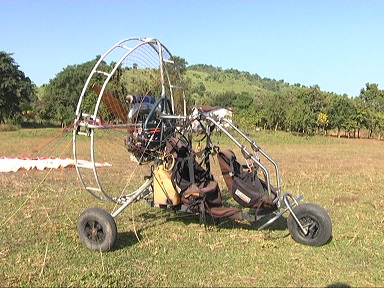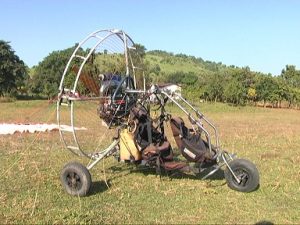 Talking to media persons, Mahon Brahma, director of the BTC Tourism Department said that four years ago, the Bodoland Tourism Department introduced first time in Northeast paragliding adventure.
Trained pilots have been flying at Dangdupur hills of Chakrasila in Kokrajhar.
In addition to paragliding, BTC Tourism Department has started powered paragliding or paramotor and organized 10 days of training at Dheer Beel in Chakrasila wild life sanctuary from Wednesday.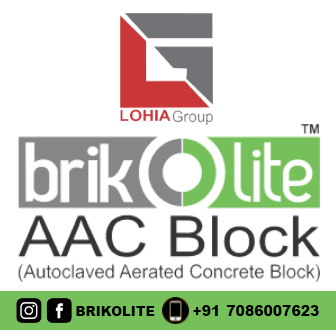 He said that the paramotor training has been taking place at Dheer Beel for youths and two pilots from Delhi are giving training to these three youths and after completion of the training, BTC Tourism Department will purchase two or three powered paramotor equipment for the adventure lovers.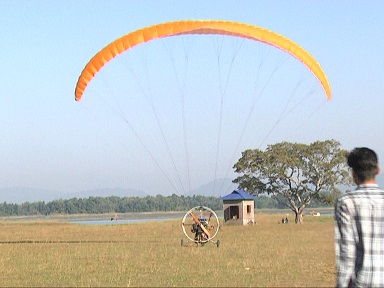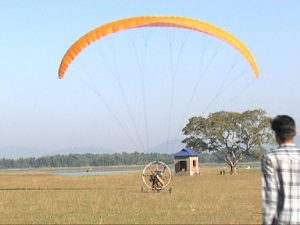 He also said that adventure events at Dheer Beel will e organized in January next year and adventures lovers from Sikkim, Mizoram, Arunachal Pradesh etc will be participating in the adventures events.
Hemen Borah and Sashi Sekhar Boro, co-founders of Adventurer's Abode in Guawhati said that they have been organizing adventure events in the Northeast as well as across the country through adventure activities like mountaineering, rafting, adventure trips, trekking, zapping etc.
They said that the two pilots name Bibal DK and Tarik from Delhi have been giving paramotor training to youths at Dheer Beel for 10 days, of which they are co-organizer to newcomer pilots and that the paramotor can fly up to 500 feet and around 25 to 30 minutes.