In order to boost trade relationship with Bhutan, a Border Trade Centre was inaugurated by Assam Chief Minister Sarbananda Sonowal on Wednesday at Darranga in Baksa district under BTAD at the Indo-Bhutan border.
The construction of the Indo-Bhutan International Border Trade Centre project was started in 2011 after it was approved in 2010.
Delivering his inaugural speech, Chief Minister Sonowal while stating that the trade centre would mostly benefit the locals said, "The trade centre will strengthen the Indo-Bhutan trade relationship."
Sonowal said that the BJP-led Central Government has already decided to construct 264 km road along the Indo-Bhutan border in four BTAD districts in Assam – Udalguri, Chirang, Baksa and Kokrajhar.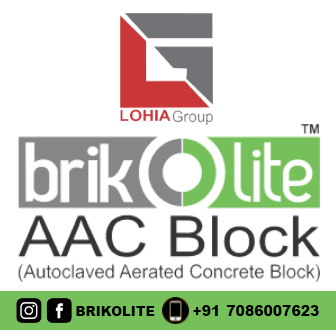 The Assam CM also announced that construction work of the Rupsi Airport in Dhubri would be started in October next.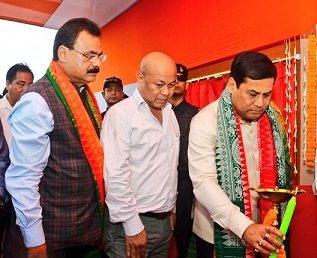 "Air services to start from Rupsi Airport to Bangladesh, Bhutan, Sikkim and Bagdgora once the construction of the airport is completed," announced Sonowal.
Bodoland People's Party (BPF) MLA of Tamulpur constituency, Emmanuel Mosahary, speaking on the occasion, demanded that colleges be established in Tamulpur Legislative Constituency by the State Government for the benefit of the students of the area.
Sonowal said that the Government would take the demand raised by Emanuel Mosahary seriously.
The Assam CM further said, "The trade centre will also give a fillip to the tourism sector in border the area," adding, "It would also boost the economic condition of the people of the region."
Lashing out at the previous Government both at Centre and the State, Sonowal said, "The previous Congress Government did nothing for the development of Northeast India. But the Naredra Modi-led Government brought the Act East Policy and accordingly has been doing various works for the development of the region."
Sonowal also claimed that the present Government has given importance in good diplomatic relationship with the neighbouring nations.
Bodoland Territorial Council (BTC) chief Hagrama Mohilary, who was also present at the programme, demanded that another trade centre be set up at Bhairabkunda in Udalguri district and a district jail in Baksa district by the Government.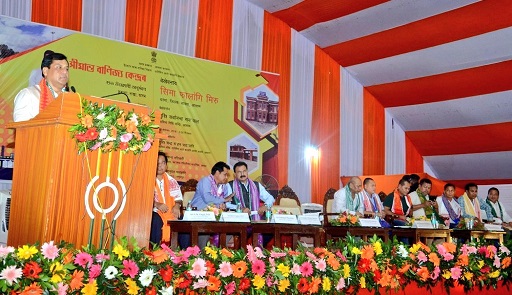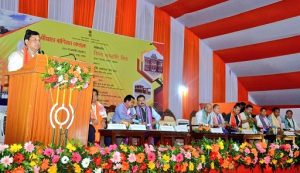 Assam Industries and Commerce Minister Chandra Mohan Patowary said, "Now, the bilateral diplomatic relation between India and Bhutan will become more strong. The trade centre will bring people of both the nations closer."
The objective of the Border Trade Centre is to promote sustainable growth of trade exchange and trans-border economic enterprises which shall, in turn, promote peace and amity between the two nations which is continuing since time immemorial.
The trade centre, situated at Nonkey village, falls under Tamulpur Revenue Circle, is spread in a land area of 45 bighas.
The project was implemented by the Assam Industrial Infrastructure Development Corporation (AIIDC), a Corporation of Industries & Commerce Department constituted under AIIDC Act 1990.