Assam Chief Minister Sarbananda Sonowal on Tuesday said Bogibeel Bridge is a bridge of harmony and its opening would not only boost connectivity but also propel economic growth of the region.
Terming the inauguration of Bogibeel Bridge as a historic day, Sonowal thanked the people of Assam for their role in successful completion of the project.
Also read: PM Narendra Modi inaugurates 4.94 km Bogibeel Bridge amid cheers of thousands
Sonowal said this at the inaugural ceremony of the Bogibeel Bridge at Kareng Chapori in Dhemaji district. Prime Minister Narendra Modi dedicated the bridge to the nation at the Kareng Chapori venue.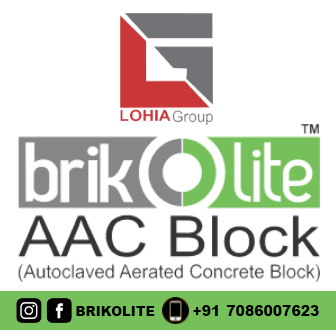 While delivering his speech Sonowal also recalled the contributions of Swargodeo Chaolung Siu-Ka-Pha, Bir lachit Borphukan, Bir Chilarai, Sati Sadhani, Sati Radhika, Dr. Bhupen Hazarika and Hemanga Biswas and said that their lives and works inspired the Assamese people and strengthened harmonious co-existence.
The Assam Chief Minister further underlining the contributions of former Prime Minister Atal Bihari Vajpayee towards development of Assam and Northeast asserted that the State Government has been working resolutely to establish good governance.
Sonowal said, "Vajpayee ji's ideals will continue to inspire the Government and lends renewed impetus to the initiatives of the State Government."
Further highlighting PM Modi's steps for boosting connectivity in the Northeast, he said that the Prime Minister's abilities and ideals motives the Government to work with more commitment and dedication for the growth of the State.
He also observed that the Act East policy enunciated by PM Modi opens floodgates of opportunities for the region to develop better linkages with the South East Asia for unleashing remarkable progress in the economic front.
While Union Minister of State for Railways Rajen Gohain delivered the welcome address, Chief Minister of Arunachal Pradesh Pema Khandu and Minister of Health and Finance etc. of Government of Assam Dr. Himanta Biswa Sarma also spoke on the occasion.
Assam Governor Professor Jagdish Mukhi, MPs of Dibrugarh and Lakhimpur Rameswar Teli and Pradan Baruah, BTC Chief Hagrama Mohilary, MLA of Jonai LAC Bhuban Pegu, several ministers of Assam and Arunachal Pradesh Governments, MPs, MLAs and Chief Executives of Autonomous Councils and a host of other dignitaries were present in the inaugural function.