Assam Chief Minister Sarbananda Sonowal on Sunday reviewed the progress of the constriction work of Bogibeel bridge at Dibrugarh.
While inspecting the construction site of the bridge here, Sonowal said by this year end the bridge would be commissioned and he would request Prime Minister Narendra Modi to inaugurate it.
Talking to media persons at the project site, Sonowal said, "Bogibeel bridge will be inaugurated by this year. The Railway authority has assured that the bridge will be completed very shortly."
"The bridge will not only facilitate connectivity between north and south banks of the Brahmaputra in the eastern region of Assam and Arunachal Pradesh but it will be a major boost to defence logistics along the border. The Central Government will decide the name of the bridge," he added.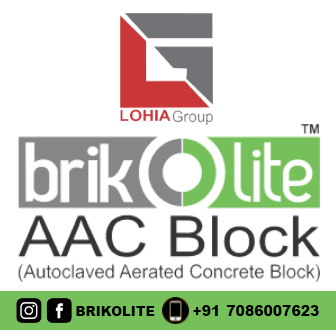 Sonowal said the work of the Bogibeel bridge is almost complete and the work of the remaining part has been going at a fast pace. He said Prime Minister Modi is taking adequate step for the Infrastructure Development of Assam.
"The Bogibeel bridge that will connect the twin districts of Dibrugarh and Dhemaji is likely to be completed this year end. The bridge will usher in a new era of economic development in the region, apart from strengthening national security in the border areas," said CM Sonowal.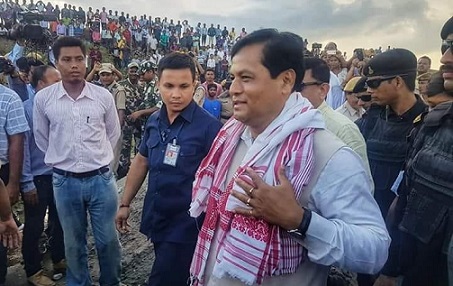 Replying to a query on naming the bridge, the Assam CM said that the Centre would take the final decision in naming the bridge.
While a section of BJP leaders are in favour of naming the bridge in the name of late PM Atal Bihari Vajpayee, there has also been a call by several organisations to name the bridge after legendary Ahom king Chaolung Siu-ka-pha or last Chutiya queen Sati Sadhani.
"The Centre will take the decision regarding naming of the bridge. We will request Prime Minister Narendra Modi to inaugurate the bridge," Sonowal said.
The failed deadlines had already shot up the project cost from the initial Rs 1,767 crore to Rs 5,800 crore.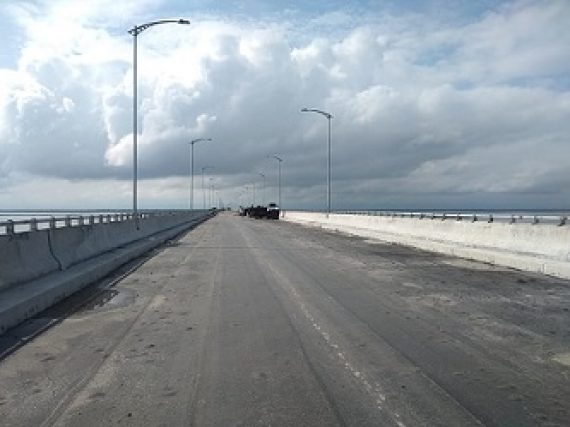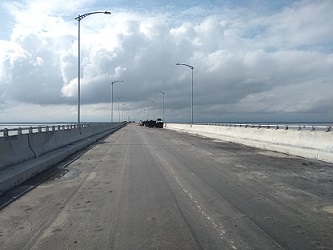 The construction work of the longest rail-cum-road bridge of the country (4.94-km) was inaugurated sixteen years ago, on April 21, 2002, by late Prime Minister Atal Bihari Vajpayee, five years after former Prime Minister HD Deve Gowda laid its foundation stone on January 22, 1997.
The CM also thanked the local people of both the banks of the river for extending wholehearted cooperation which has made the completion of the Bogibeel bridge possible and hoped that bridge would be able to fulfil the aspirations of the people by giving to impetus to the development of the area.
During the visit, MP RameswarTeli, MLAs Prasanta Phukan, Rituparna Baruah, Chakradhar Gogoi, Bhuban Pegu along with officials of Railway department and other agencies were also present.