Assam Chief Minister Sarbananda Sonowal has directed Agriculture department to draw a broad roadmap for setting up an Agricultural University at Barak Valley and a Horticultural University at Hill areas at a meeting held at Dispur on Tuesday.
Chairing a review meeting of Agriculture Department, Chief Minister said that an Agricultural University and a Horticultural University would delve a boost to yet agriculture and horticulture revolution of the state besides promoting the socio-economic condition of the farmers of Barak Valley and Hill district areas of the state.
Sonowal also asked Agriculture department to draw a blueprint to enable students from other Northeastern states to study in these universities.
In another development, Chief Minister Sonowal also asked Agriculture department to prepare Soil Health Cards to trace out the areas afflicted with diseases caused by arsenic and fluoride.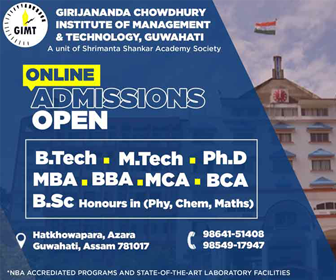 He further asked Agriculture department to take the help of Assam Agricultural University to provide expertise for preparing the soil health cards.
The Chief Minister asked the department to prepare the ground for setting up of micro laboratories to undertake technical tasks of soil testing and preparing soil health cards.
Agriculture Department also informed Sonowal that the department has already collected specimen soil form 28 lakh farming areas.
Sonowal also said that once the testing is done, necessary arrangements should be undertaken for GIS mapping so that investors get the information at the tip of their fingers.
The Chief Minister asked Agriculture department to carry out quality tests for the seed consignments sent from other states to Assam to assess their yielding capacity so that the beneficiary farmers do not deprive of their benefits.
Sonowal directed the Agriculture Department to create a system so that farmers across the state get quality seeds.