At a time when the Narendra Modi led NDA government is planning to drag the citizens towards cashless digital transactions, a bank near their habitat still remains a distant dream for the inhabitants of 22 South Salmara Legislative Assembly Constituency (LAC) of Assam.
The 22 South Salmara Legislative Assembly constituency of Assam, considered to be one of the minority dominated (where cent percent voters belong to Muslim community) constituency, out of 126 total constituencies of Assam.
But in order to reach their nearest bank branch at Dhubri district headquarters, the residents have to travel a tough and risky journey through boats over the mighty river Brahmaputra.
Despite having branches of several banks functioning at South Salmara only on paper, the residents of this constituency have to spend at least Rs 50 to Rs 100 for to and from travel to Dhubri with a day-long programme by boats as the branches of these banks are originally operating from Dhubri town since its inception.
Prahalad Chakraborty, a retired government official of South Salmara said that even the banking agents also do not prefer to visit the remote villages.
Security threat as well as lack of proper transportation and poor internet connection in this remote region is the reason behind non-operating of any bank branch at South Salmara.
Notably, as many as four branches of different nationalized banks namely United Bank of India, UCO Bank and Allahabad Bank had opened their respective branches in different parts of the area nearly two decades ago.
But on the contrary, all these branches of the concerned banks are operating from Dhubri district headquarter since the last 15 years and above on grounds of security issues and poor communication problems raised by the bank authorities.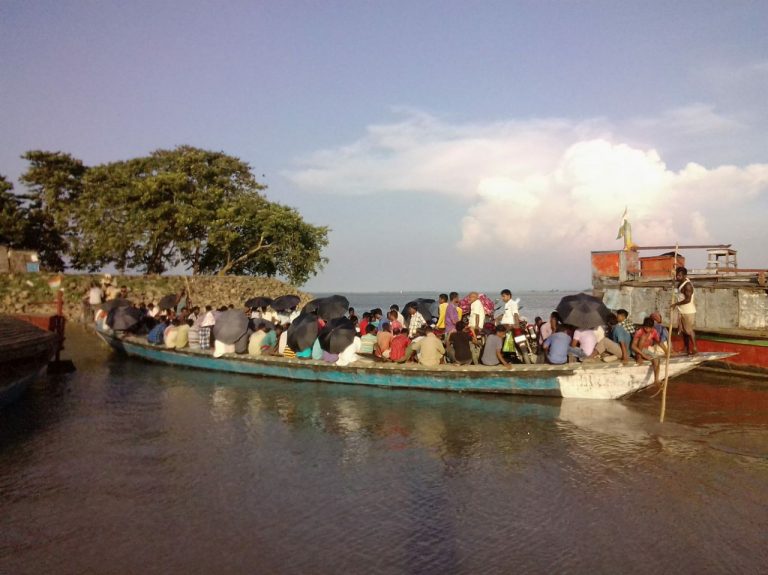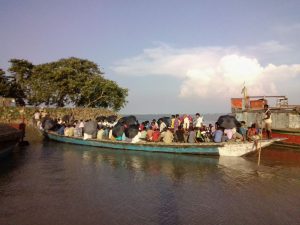 While connected the branch manager of South Salmara Branch of UCO Bank which has now been operating their business from Dhubri town said, "Most of the families of South Salmara have bank accounts, but lack of proximity to a bank branch is posing a problem."
Jauhar Ali, a local resident of South Salmara said nearly one and half years has already been passed since the formation of South Salmara –Mankachar district, but the basic infrastructure has also yet been developed.
Even the block development offices are also functioning from Dhubri town due to lack of infrastructure in this constituency, added Ali.