The 12-hour dawn to dusk Assam bandh called by the All Tai Ahom Students' Union (ATASU) from 5 am to protest the Centre's delay in granting Scheduled Tribe (ST) status to the six ethnic tribes of the state crippled normal life in the upper Assam districts on Wednesday.
Educational institutions, banks and business establishments remained closed in Dibrugarh, Tinsukia, Sivasagar and Charaideo districts. The streets wear deserted look as vehicles almost remained off the road. Attendance in the government offices was thin. In Duliajan, 21 bandh supporters were detained by the police while trying to enforce the bandh forcefully.
Similarly, 11 ATASU members were detained by the police at Sadiya in Tinsukia district as they tried to prevent vehicles from plying on the road. Bandh supporters registered their protest by burning tyres on the roads at Sivasagar, Moran, Sonari and Sapekhati.
The issue of granting ST status to six indigenous communities has become a rallying point in the state for the past several years.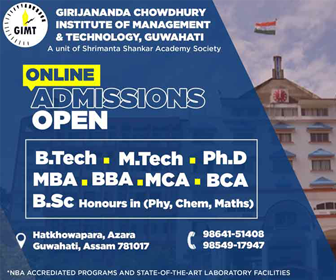 Granting of Scheduled Tribes status to the Tai Ahom, Moran, Muttock, Chutia, Koch Rajbongshi and the Adivasi communities have been a political promise of the BJP.
During the 2014 Lok Sabha election campaign, Prime Minister Narendra Modi had promised granting of ST status to the six communities. The promise was reiterated during the Assam Assembly Election campaign by Modi and Chief Minister Sarbanada Sonowal. The earlier Tarun Gogoi-led Congress government had also favoured granting of ST status to the six communities.
According to political analysts, granting of ST status to the six communities will pave the way for the state to officially become a tribal-majority state with over 50% tribal population.
A tribal-majority state is seen by many as the only solution to tackle the large-scale illegal immigration from Bangladesh which has already hit the state's demography.