Founder President of Dima Hasao's Jadikhe Naisho Hosom (the apex body of Dimasas), Bahim Chandra Langthasa staged an indefinite hunger strike against the deplorable road conditions and irregular electricity service in Dima Hasao district at Maibang's Kalachand Basabari Tiniali on Monday.
Langthasa was accompanied by Maibang All Dimasa Students' Union leaders along with other social activists.
Though it was drizzling in the region, the activists staged the protest as decided earlier.
The Bharatiya Janata Party (BJP) came to power both at the Centre and the State with the slogan of brining 'change'.  But the public has failed to see any major change. Infact the condition of the roads in the district have become worse.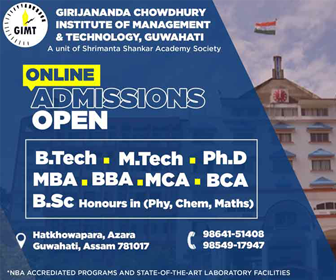 But the Public Works Department (PWD) Minister Himanta Biswa Sarma has maintained a stoic silence on the matter.
Notably, earlier PWD Minister Parimal Suklabaidya had also maintained silence on this matter.
Langthasa also demanded regular electricity service in the region apart from the maintenance and repair of roads.
Locals alleged that political leaders go to the areas only during the election.