The All Assam Dimasa Students' Union observed road blockade on the Haflong-Silchar Road at Harangajao in Dima Hasao on Thursday in protest against alleged involvement of the Dima Hasao (Sadar) Deputy Superintendent of Police, Atul Marang, in assaulting common people for no fault.
Several organisations from Harangajao and Ditaksara also joined the protest.
As per allegations, on Wednesday night, a tree which was cut as part of the ongoing construction of the National Highway in between Harangajao and Ditaksara, blocked the road. The local labourers were engaged in clearing the road. In the meantime, DSP (Sadar) Atul Morang arrived at the spot from Haflong side to go towards Silchar.
He asked the labourers to immediately clear the highway.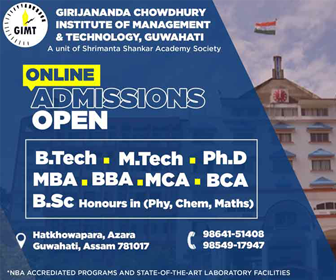 But as the tree was bigger in size it took time at which the DSP in the feat of anger allegedly assaulted the labourers.
And the organizations staged the road blockade programme on Thursday in protest against this act on the part of the DSP. However, the blockade was lifted at 5 pm.
The locals have demanded action against Atul Marnag for allegedly assaulting the labourers.
Dima Hasao Additional Superintendent of Police Prasanta Dutta reached the spot on Thursday where the incident took place.
Prasanta Dutta said, "We have received a complaint against Atul Morang for allegedly beating the locals. We have taken the matter seriously."
Locals expressed their anguish over the incident.
Sanjib Zidung, a local, was seriously injured in the incident.
AADSU President Uttam Langthasa said, "The incident is very unfortunate."
AADSU has demanded legal action against the DSP and to provide compensation to Zidung.
Later, Sanjib Zidung was sent to Silchar Medical College and Hospital for treatment.
It may be mentioned that two youths died in police firing in Maibang on January 25, 2018, which created tension across the district.