The Department of Biotechnology (DBT), under the Ministry of Science & Technology, on Tuesday organised a daylong workshop on Foldscope Project at Mangaldai College.
It was attended by students and teachers of fourteen Aspirational districts of the region including the host district Darrang.
The project has been launched with an aim to create a scientific temperament among the students and teachers of Northeast– especially from those belonging to the Aspirational Districts.
The project also aims in helping the students and the teachers in exploring the rich biodiversity of the region through affordable, easy to use or traditional tools of technology.
Over 300 student delegates, 56 selected teachers and a host of experts and mentors from across the country attended the daylong workshop.
The several sessions conducted in the workshop included foldscope assembly, sample preparation, visualization and documentation training, refinement, picture/video recording, and presentation of samples by participants.
The workshop was formally inaugurated by Dr Shailja V Gupta, the adviser to the Department of Biotechnology in presence of several dignitaries.
In her inaugural speech, Dr Shailja gave a brief presentation on the Foldscope Project.
The project is developed by Dr Manu Prakash, an Indian scientist currently presently serving in Stanford University, USA.
Dr Shailaja also narrated how the concept is getting popular among the students and faculties in over 445 schools and colleges of the country after signing the "letter of intent" between the Stanford University and the department.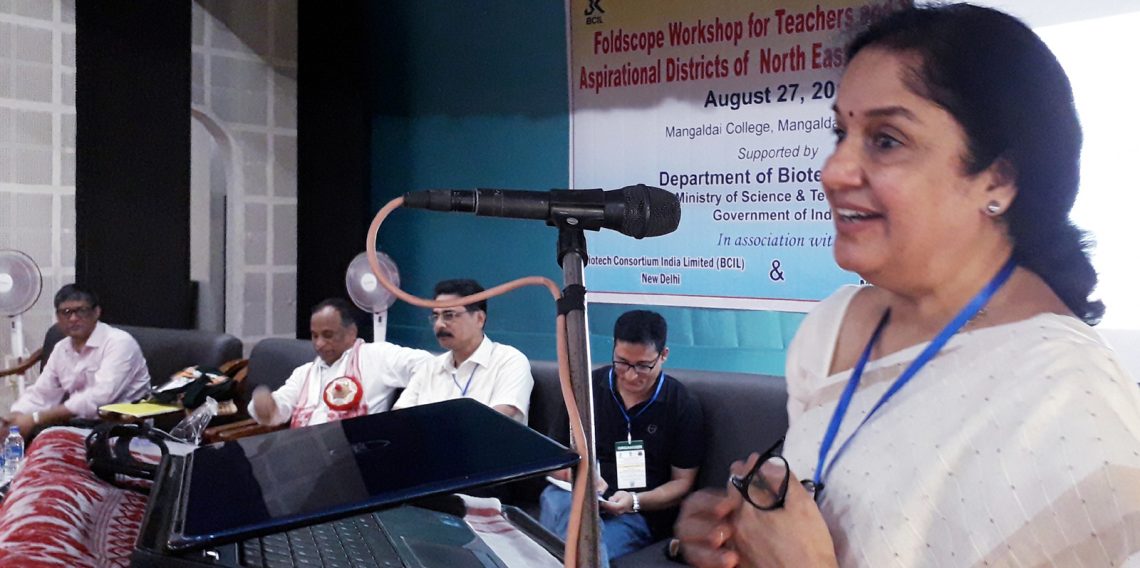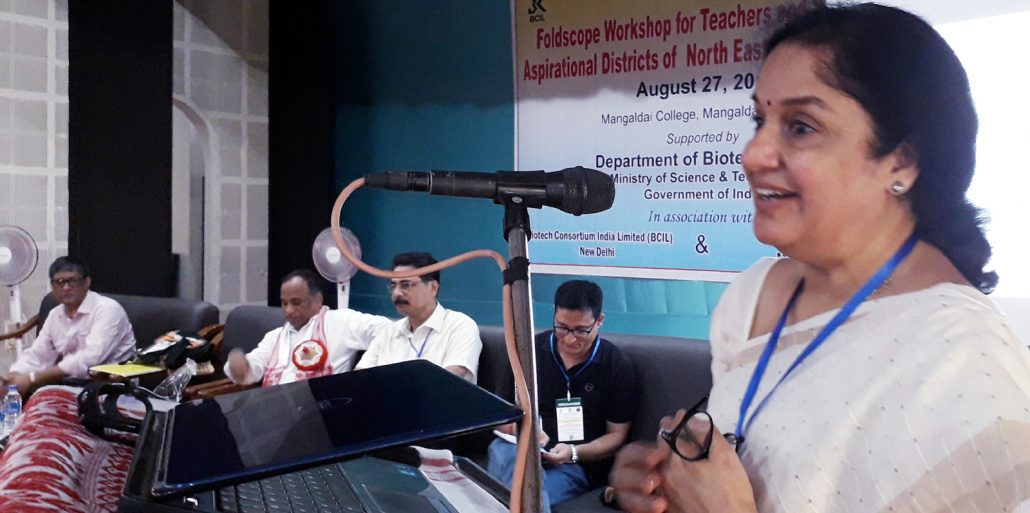 Later talking to the Northeast Now, Dr Shailja said, "Foldscope is a small tool that can be carried by a student in his pocket or school and can be used to explore the microorganisms that are usually invisible to the naked eyes."
"We are trying our level best to bring it to the students of the country with special focus on the Aspirational districts where there is a resource constraint," she added.