As part of the nationwide launched of Swachhata Hi Seva, 2018 in the run up to the 4th anniversary of Swachh Bharat Mission (SBM) from September 15 to October 2 for a clean India, Swachhata Hi Seva was launched in all over the two hill districts of Karbi Anglong on Saturday.
In Diphu, the Deputy Commission, Karbi Anglong, Mridul Kr Mahanta launched the mission at Diphu Government Boys' HS School in presence of Deputy Secretary, Karbi ANglong Autonomous Council (KAAC), Pratima Barman; Executive Engineer, PHE, Diphu Rural Division, Bimal Ch. Sarma; Nodal Officer, Swachh Bharat Abhijan (SBM) Morning Keey Phangcho and vice principal, Diphu Govt. Boys HS School Hilary Terang.
DC Mahanta launched Swachhata Hi Seva by lighting a lamp.
In his address to the students he explained the importance of launching Swachhata Hi Seva for a clean India. He said the Narendra Modi government has launched SBM for polythene free and clean India commemorating the birth of Mahatma Gandhi on October 2.
Mahanta said, "Due to global warming the heat has changed climatic condition. With reduction of trees more carbon dioxide is added which is not good for living beings. We should plant more trees to have a green environment. In the constitution there is both fundamental rights and fundamental duties and as a responsible citizens we need to perform our duty towards the nation and keep our place clean and pollution free."
SBM, Nodal Officer, Morning Keey Phangcho, while explaining the mission of Swachhata Hi Seva, said, "This year, the theme is 'Ek Se Anek' – so that the message of cleanliness reaches every person. The sanitation programme taken by government of India is one of the biggest sanitation programmes worldwide."
On the occasion, tree saplings were planted by the DC and others.
Likewise, as part of Swachhata Hi Seva in Dengaon, the Water Supply Scheme under Howraghat PHE Division was inaugurated by CEM, Karbi Anglong Autonomous Council (KAAC) Tuliram Ronghang in presence of Deputy Chairman, KAAC Ritesh Enghi.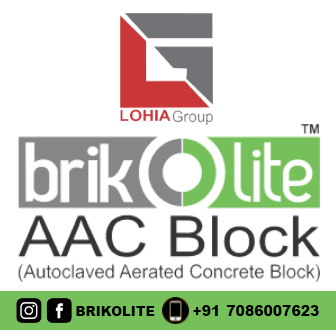 Thoiso Timung Water Supply Scheme under Howraghat PHE Division was inaugurated by Executive Member (EM), PHE, Pradip Rongpi in presence of Member of Autonomous Council (MAC) Lunsing Teron and Secretary, KAAC, Si-im Taro.
In West Karbi Anglong, Edenbari Water Supply Scheme under Hamren PHE Division was inaugurated by MLA Dr. Mansing Rongpi. He also launched Swachhata Hi Seva there.